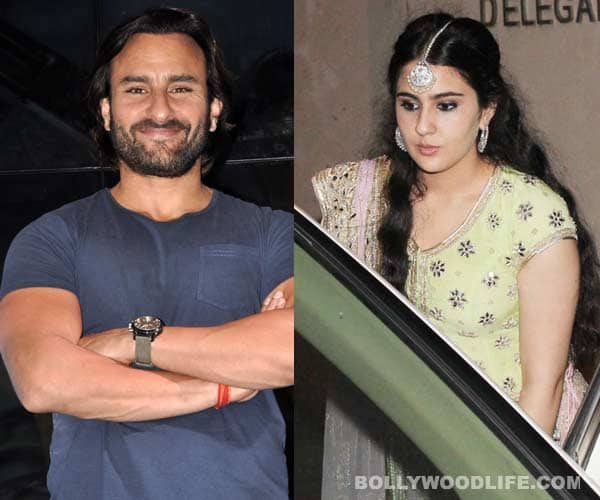 Saifu's daughter was apparently floored with film offers, but daddy wants her to complete her studies first and then lose some weight if she aspires to become an actor
The pretty gal had instantly caught everyone's attention, including that of several Bollywood producers, when she appeared on the cover of an entertainment glossy. And the Nawab of Pataudi's daughter was reportedly offered as many as five films. But Saif Ali Khan has no qualms that his daughter Sara Khan turned down all of them.
In fact there is one little advice which daddy dearest thinks his daughter should follow before making her Bollywood debut. The Race 2 actor says his little princess might have to lose some weight before entering the industry. Hmmm… Saifu sure knows what works and what doesn't in the world of glamour.
Well, star kids going from flab to fit isn't new in B-town. While some celebs are blessed with perfect bods, others have to toil hard before they can flaunt their curves/abs on the silver screen. Alia Bhatt, Sonakshi Sinha, even the fashionista Sonam Kapoor and Arjun Kapoor are among the current crop of young stars who had to deal with weighty issues before they ventured into films.
Wethinks, Sara has got the looks and if she pays heed to her father's advice, she can make a dhamakedar debut.