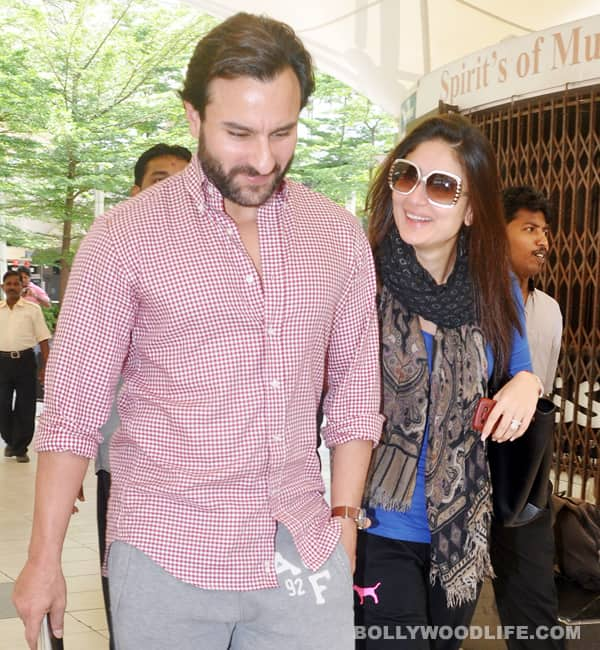 After tying the knot amidst much fanfare, the newly-wed couple is not keen to work with each other anymore
Whenever Saif Ali Khan and Kareena Kapoor have come together on the big screen, they have delivered duds like Tashan, Kurbaan and Agent Vinod. The star couple has been in the news more for their off-screen romance rather than their not-so-explosive onscreen chemistry. Perhaps that's why the two have decided to stay away from each other's films. "I don't need to work with Kareena in order to feel fulfilled. I feel it burdens the script when you put the two of us together. The fun of the scene becomes dull and that's a danger," said Saifu in a recent television interview.
There were rumours that Kareena Kapoor had requested to be on board for Race 2, but hubby Saifu refuted these baseless chitchat. "I don't think she was offered Race 2 and if she was, we both probably would have said no," he clarified.
Now this comment has really saddened us, for we would have liked Saifu and Kareena in more films together. And who knows, after their marriage, the two might have seen the much needed lady luck smiling upon them and made their jodi hit even on the silver screen. Tell us BollywoodLife fans, what do you think? Should Saifu and Kareena take more chances?