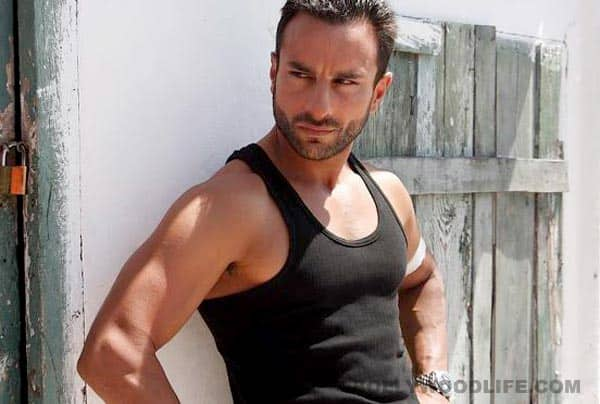 In Agent Vinod, Saif Ali Khan looks dishy in his new slimmer avatar, with whipcord muscles and those lean-mean fighting machine moves
And we thought that, that was the best he could be – honed and refined by the yoga master of lady love Kareena Kapoor has introduced him to, with perhaps a few diet tips from his formerly size zero girlfriend.But now – watch out, girls!  The new and even more improved Saif will soon be seen in all his super-charged glory in Race 2, or so we heard from that little bug that sits neatly on the Bollywood grapevine.
It is heard said that Abbas Mustan, directors of Race 2, have asked the newly-anointed Nawab of Pataudi to get more muscular and look his best for the film. And the actor has decided to bunk in at the gym with his trainer, a chap named Kunal, until that form is achieved. He will be on a special diet and a customised workout regime that will help him look younger and fitter and – we presume – more dashingly dishy than before! And Saif is obeying every diktat, putting in sweat, a little blood and we hope no tears to get where he needs to go.
Of course, our spidey senses tell us that one reason for this diligence on the part of the once-lackadaisical star is the fact that he co-actors in Race 2 include the delectable Deepika Padukone and the impeccably in-form John Abraham. Saif has to compete, no?
ALSO READ:
Jacqueline Fernandez prefers 'Race 2′ over 'Krrish 2′
Deepika Padukone back in 'Race 2′ without any conditions