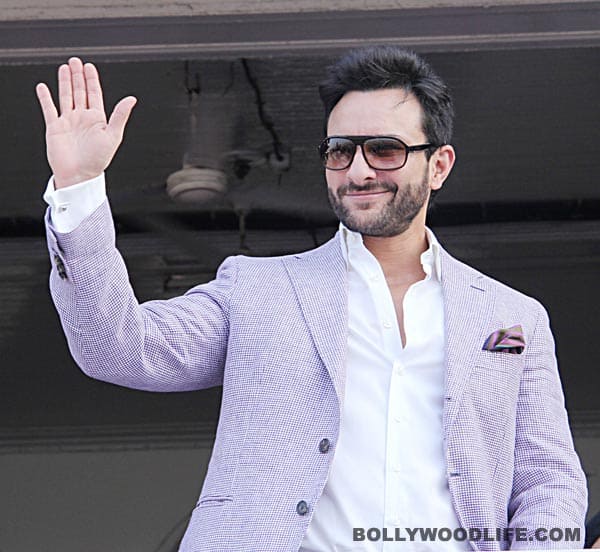 The actor has a lot on his plate in the coming months. And one of his films, we hear, revolves around the concept of reincarnation
Saif Ali Khan has already done a film on reincarnation (remember Hamesha with Kajol?).Now we hear that he's gearing up to do another project which would be set against the backdrop of pichla janam and all that jazz. But that's not it, he would also step into the shoes of a warrior and have a love story of his own. Tragic or happy, we don't know that yet! We can already imagine Saifu sporting those Roman styled gladiators and those stylish arm-guards (how cool will it be, if he dresses like that). But when Khan was asked about this interesting project, he burst our bubble by saying that he will start working on this warrior love story only after he finishes his existing projects which include films with Kabir Khan, Sajid Khan and Prabhu Deva.
So we will have to wait for Khan to wield that razor sharp sword, show off his equestrian skills and woo his ladylove – whoever that is, of course!