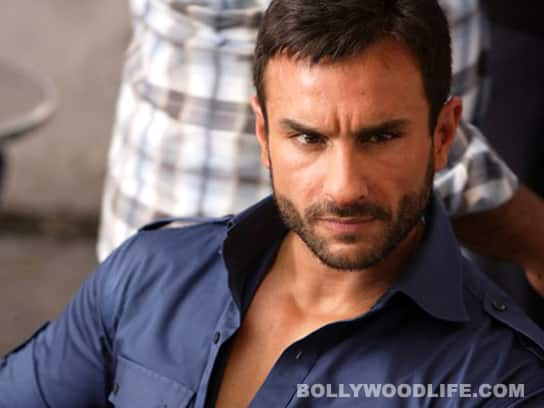 Saif Ali Khan's hunt for a chartbuster song for his ambitious spy thriller continues as he requests Pritam to give him a new number
Kareena Kapoor's mujra from Agent Vinod was supposed to be a crowd puller but that strategy doesn't seemed to have worked. The song has received a lukewarm response from the audience. Even the Rasputin remake, I'll do the talking, has failed to raise any interest in the movie. So Agent Saif put himself on the mission to find that one hit song that has been eluding him– the one track that could boost the film's chances at the BO.
Though we don't think a spy thriller like Agent Vinod needs to bank on dance numbers to promote itself, Saif seems to believe otherwise. Saif wanted to shoot a cool video for a fresh track, and release it closer to the release of the film. He finally did manage to get that extra song out of the film's composer. And here's how: the song was composed by Pritam for another film, but Saif, who is on great terms with the music director, loved that song. The actor requested Pritam to give it to him instead and the composer gladly agreed. And while the two are still deciding which singer will lend his voice to this dhinchak number, we hope Saif has finally found what he's been looking for!