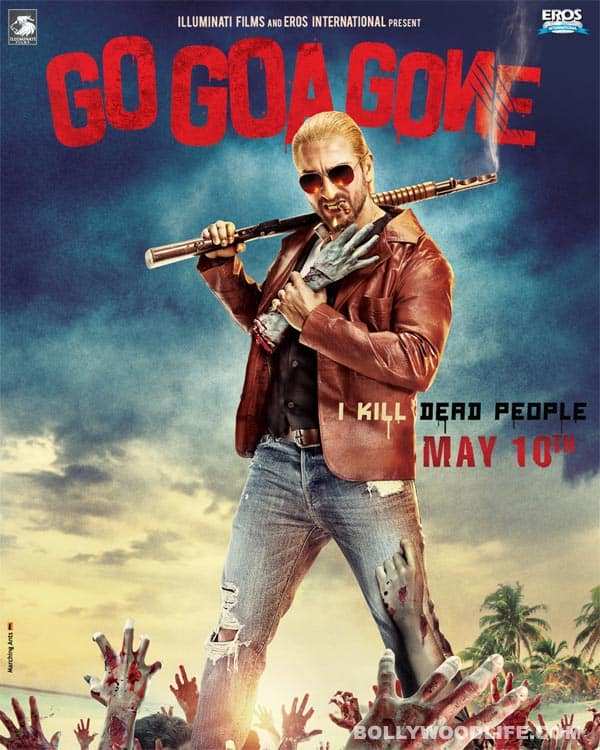 The Cocktail star shoots a special video condemning smoking in his upcoming film
Saif Ali Khan turned into a fitness freak way back. And it was not the hunger for looking good that motivated him to choose a healthy lifestyle. The chote Nawab had suffered a mild heart attack in 2007, after which he gave up smoking. But he hasn't stopped there. A fervent anti-smoking advocate, Saif will be making a special video for his upcoming zombie flick Go Goa Gone, condemning smoking.
In the film, Saif's character is called Boris, who is a cigar chomping Russian mafia lord. Since the censor board's current rules require a disclaimer every time smoking is shown on screen, Saif went ahead and had the filmmakers direct a special video to spread awareness about the ill-effects of smoking. "I think smoking is a form of drug abuse. I do not believe in censorship, as in blanket banning. An appropriate age certificate must be set and then enforced. That is what the censor board is for. However I understand with this freedom comes a social responsibility and I would like to warn the youth that smoking is a very dangerous habit. It may seem cool now but there is nothing cool about lung or heart disease. I quit smoking after almost suffering a heart attack five years ago. Purely bought on by my smoking… clearly it is not worth it!" said Saif.
So looks like Saifu is giving up on the Nawabi luxuries and settling down as a sober health freak. We're sure his ladylove will be pleased!