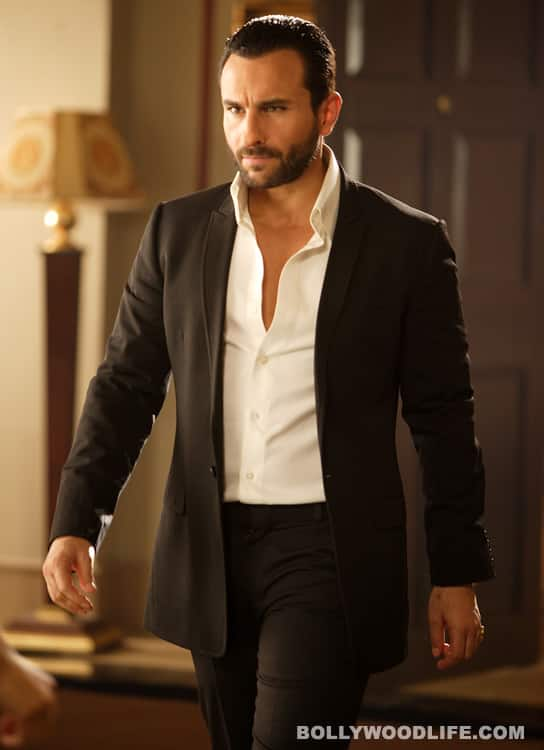 The actor-producer has challenged himself to make sure his home production matches up to the box-office collection benchmark set by the triumvirate Khans – Aamir, Salman and Shahrukh
In an interview, actor-producer Saif Ali Khan said he wants his home production Agent Vinod – which also stars his real life belle amie Kareena Kapoor – to do at least Rs 200 crore business at the box-office. While all our B-town stars claim they don't make movies for money, they can't help avoid the lure of the big bucks. Anyway, so far only the more popular and bigger Khans of the lot – Aamir, Salman and Shahrukh have touched the 200 crore benchmark. According to trade reports, Aamir Khan's 3 Idiots' grossed more than Rs 300 crores at the box-office worldwide, whereas Salman Khan made Rs 215cr with Dabangg and Rs 230 cr with Bodyguard while Shahrukh Khan's Ra.One earned him Rs 202 cr and Don 2 got Rs 210 cr.
Given each Khans' strong suits – Aamir's work repertoire, Salman's devoted fan following and SRK's global appeal – the astounding figures are no big deal! However, despite his suave looks, sophisticated charms and varied roles, (Hum Tum, Being Cyrus, Omkara) Saif isn't a crowd puller like the other Khans. Perhaps, its coz of what he believes in: "I would rather be an actor (than a star)". It looks like that thinking is changing now? Or maybe it's the itch to be a part of the illustrious Khan club of Bollywood? We don't know the reason for the need to join the 200 crore mark, but one thing is certain that it's indeed a big challenge for the dishy dude. We'll wait and watch how Saif fares out on this one.
WATCH: Agent Vinod trailer