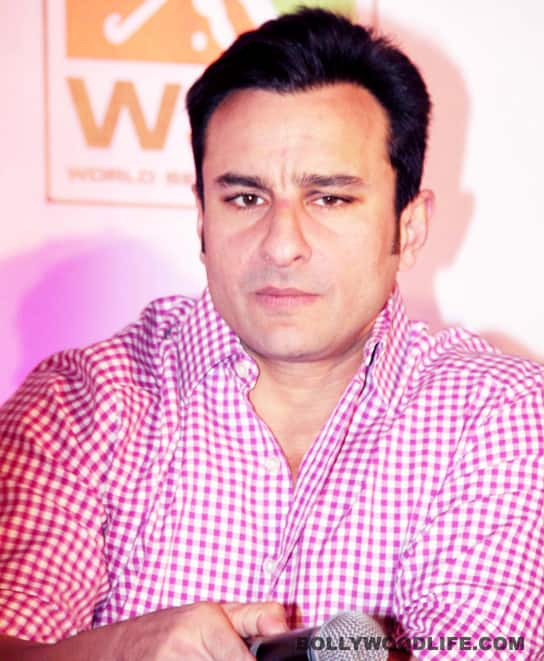 Reacting to Agent Vinod's ban in Pakistan, Saif Ali Khan says that his spy thriller is an open film between the two nations and it's a shame to ban it
In spite of Saif Ali Khan coming clean about his upcoming thriller Agent Vinod and claiming that the film has no jingoism or Pakistan bashing, the neighbouring country still banned the film. According to Pakistan the reason behind the ban is coz it has references to the Pakistani spy agency – ISI, in it. Clearly the ban did not go down too well with The Nawab of Pataudi who is also co-producing the film. "It's not about the money; it's a shame because the idea is to have open films between the two countries," said the 41-year-old actor in an interview with a daily.
Saif has been maintaining that Agent Vinod will showcase both India and Pakistan on the same side as Kareena plays a Pakistani spy who helps him with an international mission, yet Pakistan chose to ban the film. Clearly, Saif is miffed over what seems like an unnecessarily imposed ban on his film. "It's a realistic kind of thriller. In the sense, we have shown that there are some negative elements in Pakistan towards India and maybe that's what their censors have problem with. Plus we have shown a few people on the most wanted list being harboured in Pakistan, which is also a fairly known fact," asserted Saif in the same interview. Anyway, even this controversy has fuelled the film's publicity. Agent Vinod releases tomorrow and we can't wait to catch the action-packed thriller. What about you Bollywoodlifers?