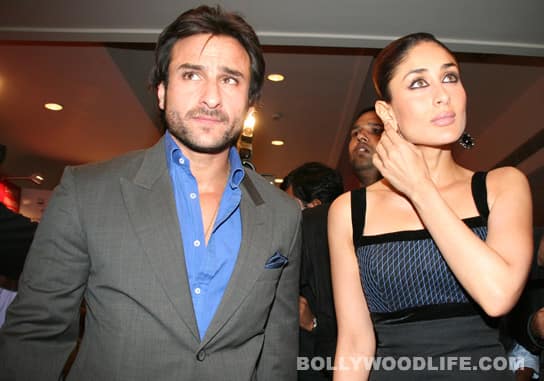 The Nawab of Pataudi can still succeed his sister Saba as custodian of Rs 1,000 crore royal waqf properties, despite Bebo's religion
There have been mutters doing the rounds that Saif Ali Khan will have to give up his right to become custodian of the Auqaf-e-Shahi if he weds Kareena Kapoor, all because she is not a Muslim and has no plans to change her faith. Saif, who became the Nawab of Pataudi after his father passed away last year, is in line to succeed his sister Saba to the post. It is a prestigious position, since the Auqaf-e-Shahi (royal waqf properties) consists of endowments and properties amounting to Rs 1,000 crores. However, we can now put those rumours to rest; Gufran Azam, the chairman of the Madhya Pradesh Waqf Board, stated to a national daily that Saif's choice of bride and her religion won't be an issue when it comes to choosing a successor to Saba. If she steps down, Saif can still become Mutawalli (custodian). But Azam refuted Sharmila Tagore's statement that Saif's son Ibrahim can become custodian, since his mother Amrita converted to Islam before her marriage to the current Nawab so many years ago.
The mutters about Saif's eligibility first began to be heard when his cousin Faiz Bin Jung expressed his doubts about it in an interview. Azam refuted his statement too, stating that it was baseless.
Saif is yet to make a public statement about the issue, but we are sure he's glad it has been cleared up before it could be blown out of proportion. Saif is very fond of his sisters Saba and Soha and he can now go ahead with his wedding plans without worrying about them.