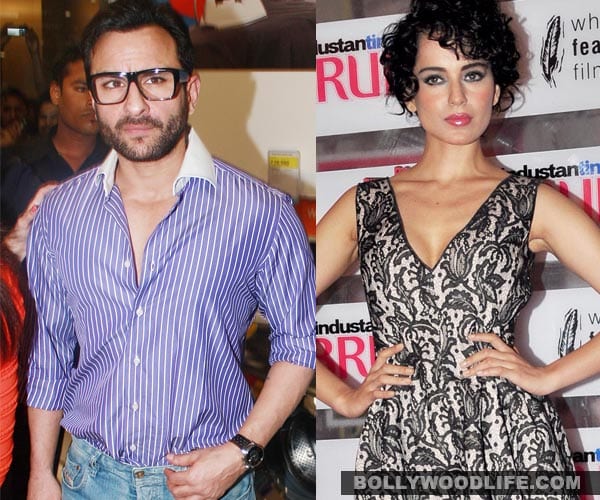 After a crazy brainstorming session, Saif, Tigmanshu Dhulia and producer Rahul Mittra settled for Bullet Raja as their wacky title
It seems when Saif Ali Khan heard about Revolver Rani first, he wanted a film title on similar lines. He tried hard to convince Rahul Mittra and Tigmanshu Dhulia to convert his film's name to Revolver Raja. But since that wasn't possible, the makers after a couple of discussions, experienced their eureka moment. After indulging in an interesting session of word play, and thinking about everything related to a typical gangster flick, Saif muttered bullet and Rahul finished it by saying Raja…and that's how the name Bullet Raja got finalised.
Mittra, without wasting any time, asked his assistant to get the name registered before anybody else could steal this funky title away from them. So now, after all the hard work on the movie names – we wonder who will be spicier on the big screen – Saif in Bullet Raja or Kangna Ranaut in Revolver Rani? What do you think?