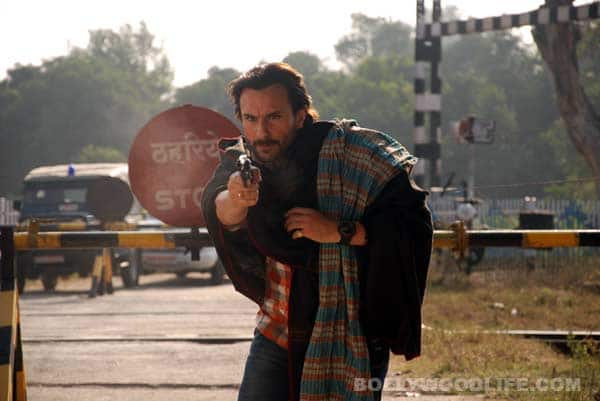 The town historically famous for a robbery by Chandrashekhar Azad during British rule will give the Tigmanshu Dhulia movie value with symbolic references to the freedom struggle.
The most difficult action sequence of the Saif Ali Khan-Sonakshi Sinha starrer was shot at Kakori. So what, you may say. But rewind time a bit and you will learn that Kakori has huge historic value. The town is today a nagar panchayat about 14km north of Lucknow, in Uttar Pradesh, but became famous on August 9, 1925 when a group of revolutionaries headed by Chandrashekhar Azad stole the contents of the treasury of the British government that ruled at the time. And director Tigmanshu Dhulia believes that history could add value to his latest film. Kakori tops his list of favourite locations and Bullett Raja's subject fit perfectly well into the location.
An excited Tigmanshu said, "Bullett Raja got itself associated with history by shooting at Kakori crossing. I have always been a student of history and really enjoy shooting at places with great historical value." The rest of the action drama has been filmed in various parts of Uttar Pradesh and in Kolkata.
Tigmanshu is famously fond of historic locations and digs deep into rich Indian history. if you remember, the story of his Saheb, Biwi aur Gangster revelled in the dust of the past. What remains to be seen is whether this age-old touch to a very contemporary film will give it a historic opening at the box office.
Tick… tock… tick… tock… only time will tell whether old is indeed gold!