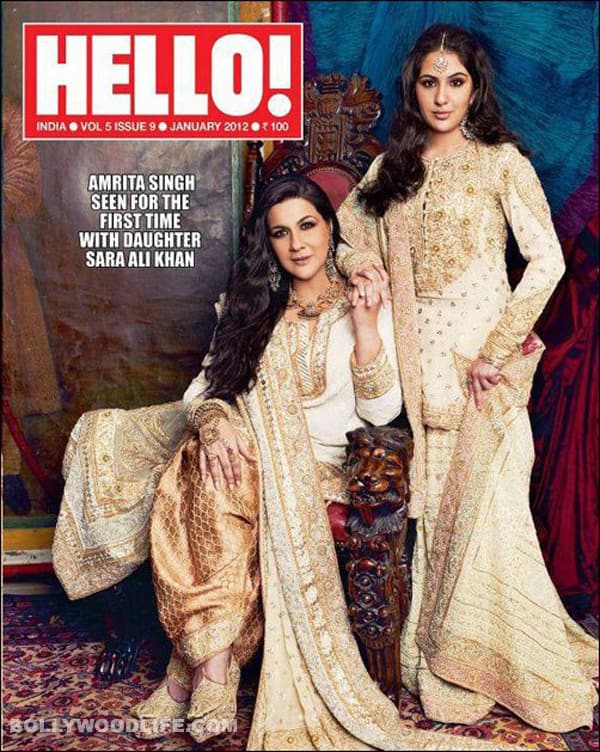 Saif's ex-wife Amrita Singh is angry with speculation revolving around her daughter Sara Khan
Amrita Singh recently came out in the open and asked the media not to spread baseless rumours about her daughter Sara Khan. In fact, Amrita cleared the air by saying that she's the one who's doing a film with YRF and not Sara. Shocked by the inaccuracy of the recent reports, Singh is making sure that the media keeps an arm's-length from her li'l bundle of joy. TheBetaab actor clarified that Sara is all set to study law abroad after she's done with high school. And even if she plans to join the glamour world, it will be only after four years and not any time soon.
Just when we thought Ms Singh had finally calmed down, the media managed to ruffle her feathers again. It seems she was at the same studio where Kareena Kapoor was shooting. And obviously, Saif Ali Khan's ex-wife was showered with questions about that as well. So while Amrita could have chosen to maintain a deadly silence, she instead snapped back by declaring that she's not the kind who will duck in such a situation. Well well, we better not raise Ms Amrita's hackles again, since seeing her bristling with rage is not exactly our idea of a pleasant sight!