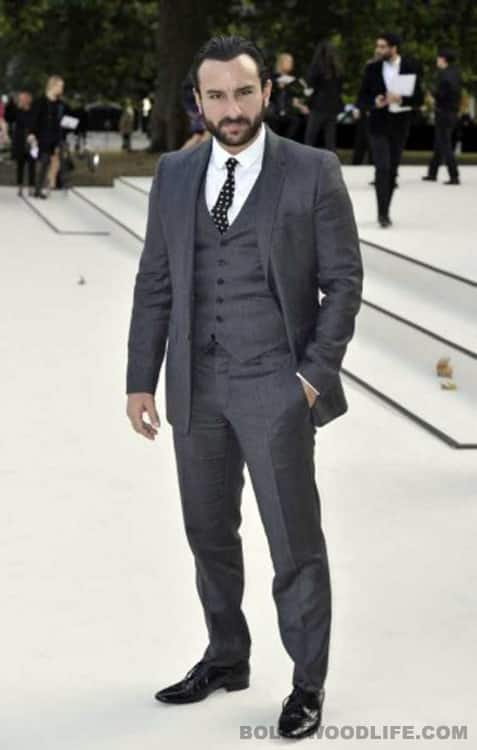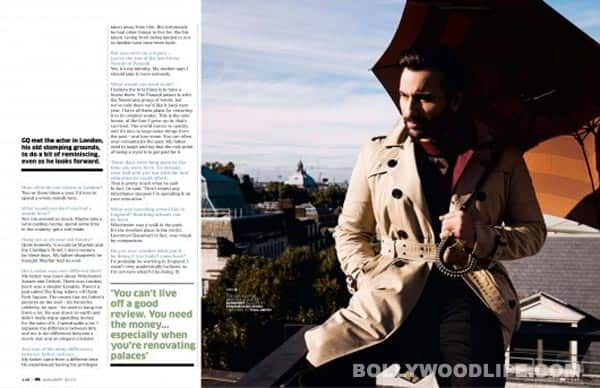 The actor recently featured on the cover of a popular men's magazine and the pics truly bring out Khan's sophisticated side to the fore
Posing on the roof of the Burberry office in London, for GQ's January issue, Saif Ali Khan looks uber stylish in those studded gloves and cool jacket. And the view of the MI5 headquarters in the background simply adds the much needed spice to this shot. His ensembles are an interesting mixture of retro statements and contemporary styles. For instance, the polka-dotted tie and the grey suit look like a deadly combination of modern and vintage fashion. In another pic, he's wearing a beret and a checkered shirt, and that looks equally interesting, and complementing that jaw-dropping look is an equally mind-blowing quote. "I might make more money than my father but he was also recognised as a good man. There are some things that money can't buy," he said.
From taking us back to the golden era of style, to giving the James Bond fashion his own quirky bit, Saif does what it takes to be in almost every style lovers' good books. The 40-year-old confesses that he may be in his mid-life but there's hardly any crisis. Now you know that it isn't just the clothes we are impressed with, it's also with his cool, extremely chilled-out attitude.