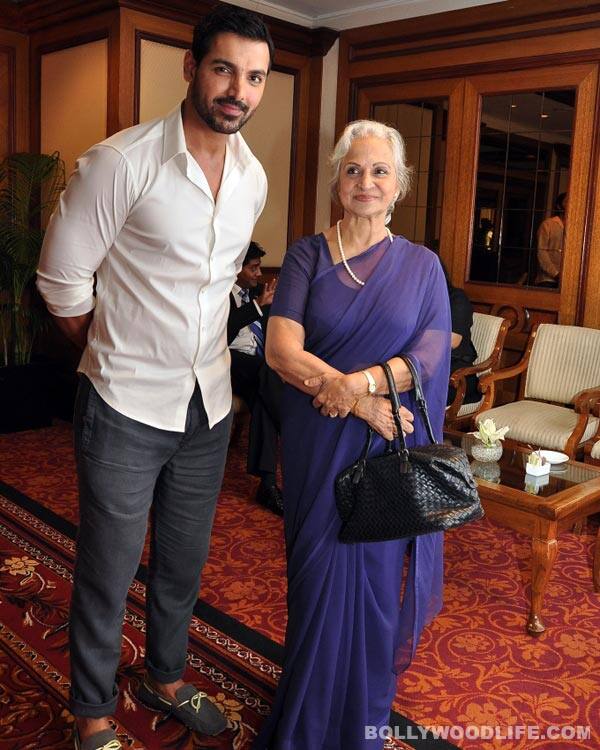 John Abraham and Waheeda Rehman launched the South Africa India Film and Television Awards in Mumbai. Cineswami tells us more about the new awards
So, the South Africa India Film and Television Awards (SAIFTA) was launched in Mumbai with some fanfare in the presence of B-town B-listers John Abraham, Manoj Bajpayee, Sanjay Gupta, Sunil Shetty, Apoorva Lakhia, Apurva and Shilpa Agnihotri, Mukesh Bhatt and graceful veteran Waheeda Rehman. The awards ceremony will take place in Durban, South Africa on September 6.
Indian jury members include Waheeda Rehman, Mukesh Bhatt, Boman Irani, Rakeysh Omprakash Mehra and Farah Khan. The South African panel comprises actor and writer Welcome Msomi, theatre and television personality Saira Essa, film industry veteran Peter Rorvik, performing artist Linda Bukhosini, theatre personality Caroline Smart as well as actor Leleti Khumalo.
The event is organised by Celebrity Locker, the Mumbai-based events company alongside the Province of KwaZulu-Natal Department of Economic Development and Tourism of Durban. There will be a wall of fame where "hand prints of eminent personalities from the Indian and South African film and television industry and will be showcased at a prominent location in Durban". Oh joy. Oh, and Saif Ali Khan will host the awards. Other earth shattering news is that Shootout At Lokhandwala and Shootout At Wadala will be screened in Durban. Oh joy.
While this may be great news for the good folks of Durban, the real question is does the world need yet another Bollywood awards ceremony? Apart from the rash of India based awards, there is the long running IIFAs and the recently started show in Vancouver run by a local rag of an Indian 'newspaper'. Thankfully, the Global Indian Film Awards, run by Suniel Shetty's Flopcorn Entertainment died a natural death in 2007 after two years of miserable existence. Having so many awards shows devalues them. Aamir Khan rightly doesn't attend any of these, though, hypocritically, he happily went for the Oscars.
Even the audience knows that these awards have no value whatsoever. There's not much difference from the plethora of awards and a trophy you can buy from a sports shop. What it provides is yet another song and dance spectacle studded with lame jokes and copious commercials that will be aired at prime time to a jaded audience who will let it play in the background while performing other important life functions like having dinner, picking their noses or changing soiled diapers – if some dreary soap or the 18,000th India vs Sri Lanka ODI is not on at the same time.
According to the organisers, the reason for yet another show is this – "SAIFTA is an annual event with the aim of creating a never before seen cultural exchange of the Indian and South African entertainment industry while rewarding outstanding performers." Wish them luck. Meanwhile, as pictures are worth thousands of words, here are a few for your delectation and edification.