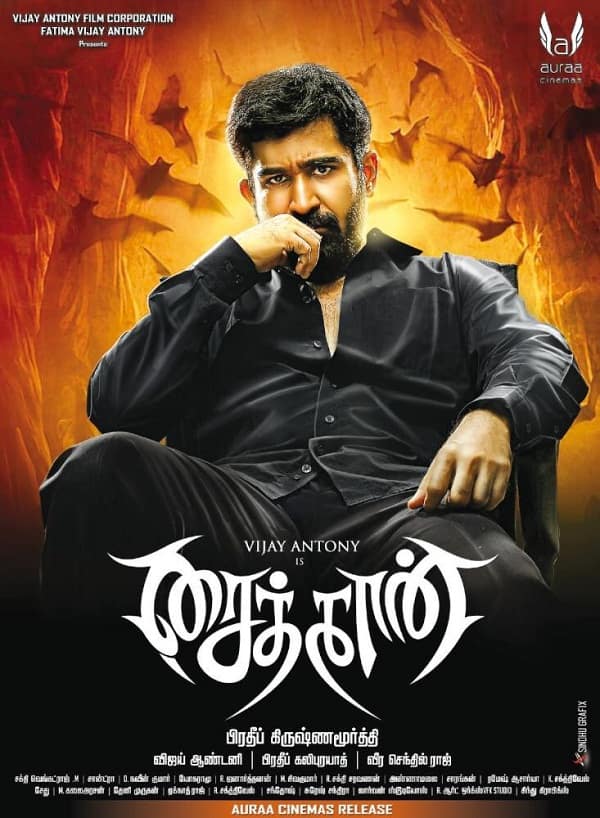 After much delay, Vijay Anthony's psychological thriller Saithan finally hits theatres. Vijay is a music director turned actor who has had a successful run with 4 releases. The film is reportedly based on the book Aaah written by Sujatha Rangarajan. The film was set for a grand release with 1350 screens booked In Tamil and Telugu. An additional 100 in Kerala and 125 in Karnataka. The film also starred Arundhathi Nair in the female lead role. So far, the Tamil actor has had a good run, so will he have another hit in the form of Saithan? The first reviews have come in on social media and it seems like Vijay Anthony has another hit on his hands. While the second half has received mixed reviews, fans can't stop gushing about Vijay's performance and the impressive Background score. Interestingly, Vijay has composed the music along with acting in it. So now that the reviews pouring have been positive so far, let's wait and watch for the BO figures. Till then check out these tweet reviews of Saithan:
@vijayantony To explain saithan in one word #Saithan .Great work perfection everywhere Thank u sir

— DarinGDharaneE (@dharaneprabakar) December 1, 2016
Gripping First Half, Edge of the seat physiological thriller which ends wid Commercial Climax. #Saithan is Complicated.@Vijayantony

— Aravind (@Aravindselvaa) December 1, 2016
Worth watch. Vijay antony deserves credit for choosing different scripts…andha jayalakshmi bgm theri.@vijayantony@barathmech93#Saithan

— gopinath chidambaram (@GopiC15) December 1, 2016
#Bhethaludu#Saithan Simple story blend with intriguing fantasy and psychological elements 3.25/5

— Tolly bites (@alltollywood1) December 1, 2016
#Saithan interval: Riveting supernatural thriller from @vijayantony !Engaging till now!Sujatha's story is the backbone!Waiting for 2nd half!

— Saiganesh (@im_saiganesh) December 1, 2016
Here's another surprise, The Chennai 600028 trailer was released along with Saithan.  it received a phenomenal response! Well, just a week more to go for Chennai 28's sequel. Anyway have you watched Saithan yet? Stay tuned for box office updates on Saithan.