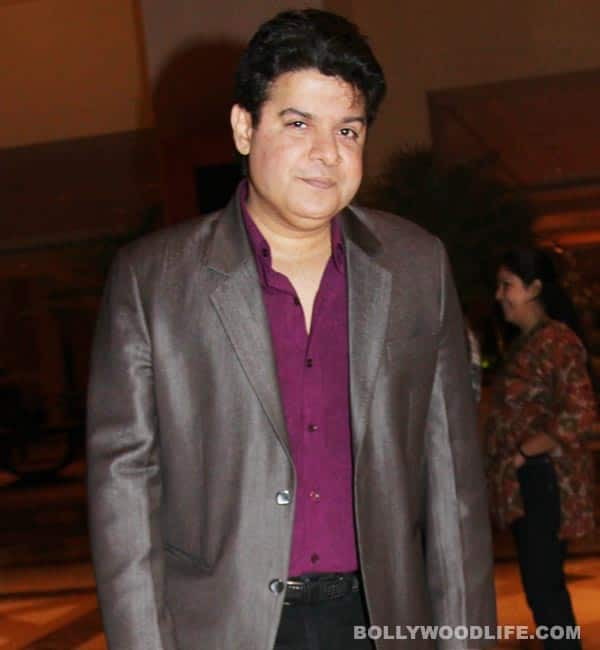 Cineswami talks about the Saif Ali Khan, Riteish Deshmukh and Ram Kapoor film directed by Sajid Khan. He also tells us about Anurag Kashyap's Bombay Velvet starring Ranbir Kapoor, Anushka Sharma and Karan Johar
You'd have thought that the producers collective in Mumbai would have thrown away the keys to the studio as far as Sajid Khan is concerned thanks to the disaster that was Himmatwala. But no, Fox Star Studios and Pooja Entertainment & Films Ltd have reposed faith in Sajid as a director and announced Vashu Bhagnani's Humshakals, talked up by them as "the biggest comedy entertainer of 2014". In the same breath they have also called Sajid a "filmmaker" which is surely stretching a point too far.
Here's how they describe the plot: "Starring Saif Ali Khan, Riteish Deshmukh and Ram Kapoor for the first time in triple roles, the film promises to be a laugh riot, as the trio unleash total madness and confusion in their triple avatars!" Whatever. The film begins shooting in September and a release date of June 6 is locked.
Fox are also investing heavily in Anurag Kashyap's Bombay Velvet starring Ranbir Kapoor, Anushka Sharma and Karan Johar and Siddarth Anand's Knight and Day remake Bang Bang starring Hrithik Roshan and Katrina Kaif. All three of these Fox films are big-budget extravaganzas. It is heartening to see a foreign studio investing heavily in Indian content. Warner Bros and Sony, stung badly by the underperforming Chandni Chowk to China and Saawariya respectively will be watching closely before deciding whether or not to invest again in Bollywood.
Meanwhile, Kashyap has revealed more about Bombay Velvet. The film is based on historian Gyan Prakash's book Mumbai Fables and features Ranbir and Katrina's romantic journey from the 1950s to the 1970s against the backdrop of changes that made Bombay from an already large city to the teeming Mumbai it is today.
Kashyap said, "We will start shooting next month. Karan has already lost 10kg. He is on a spree of losing more." Kashyap also called a spade a spade and said that the Indian public and distributors don't allow festival films in their mind space. "In India, there is a psychological problem that movies going to film festivals are boring. It is a problem with exhibitors. Even I had a problem releasing movies. Every filmmaker has his own struggle. We are finding solutions on our own. Everyone has to work towards it."
We hope and pray that these solutions work, but in the meantime we have to deal with films like Humshakals.