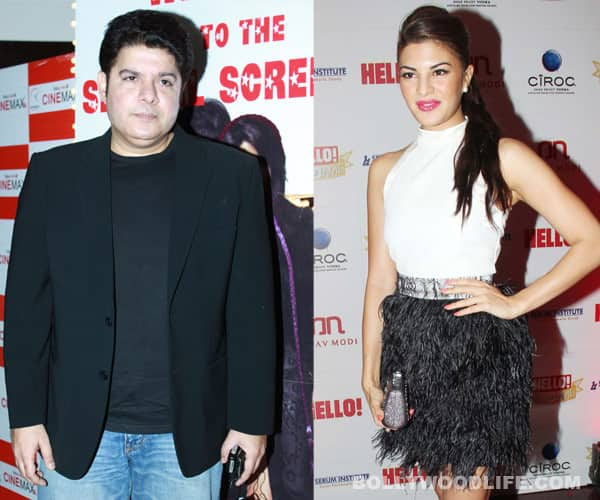 The Housefull 2 director is no longer shying away when it comes to talking about his relationship status. But is it a brilliant marketing move or a genuine need to come out in the open and talk about his love life; we try and decode the real reason
As Sajid Khan's Housefull 2 hits the screens this week, the director couldn't have chosen a more suitable time to shed light on his love life. He recently confessed in an interview that Housefull 2 will always remain a special film for him as he met the love of his life while shooting for it. His proximity with Jacqueline Fernandez has been under the scanner for quite some time now. But considering the two don't seem quite serious about each other, we found it a li'l surprising when Sajid declared that he's been dating the hot babe.
Also, we think it's been long that Mr Khan has been linked to anyone. So one of the reasons for this candid confession could be that the comedian-director felt it's high time he proved that even he's capable of having a serious relationship.
While we are all aware of Sajid's flirtatious ways, we wonder if Jackky is too. However, if Khan doesn't control his roving eye soon enough, we are sure it wouldn't take much time for Jackky to call it quits and stop paying heed to the precious pearls of wisdom Sajid has been doling out to her, regarding her career, lately!