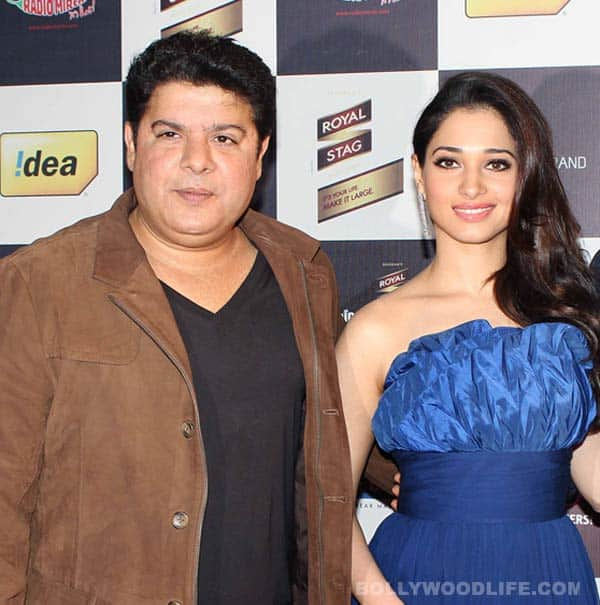 The quirky director puts an end to all speculations which hinted at his alleged romantic association with the Himmatwala actor
Sajid Khan might have kept his big mouth shut for a while, especially after churning out the spectacular disaster like Himmatwala. But the idiosyncratic film-maker surely knows how to keep some nasty tongues from wagging with one whip-smart stroke. By stating that his Himmatwala star, southern siren Tamannaah, is like his younger sister, Sajid has put a definite end to all rumours that suggested of him having a 'soft spot' for Tamannaah. The babe is also acting in Khan's  next Humshakals, co-starring Saif Ali Khan and Esha Gupta.
Reports of Sajid taking extra care of the southern hottie as compared to other heroine of his movie Esha were doing rounds for quite some time now. When asked if these rumours had any truth, Sajid responded with a solid reply. " Of course not; she's like a younger sister to me. These rumours are very funny and baseless," maintained Sajid, adding that Tamannaah is his rakhi¬sister.
So it was only natural for Sajid to being very caring and supportive of his rakhi sister, no? Now it will be interesting to see if Khan will give his little sister more screen space in his film for she is 'extra special' to him, wink-wink!