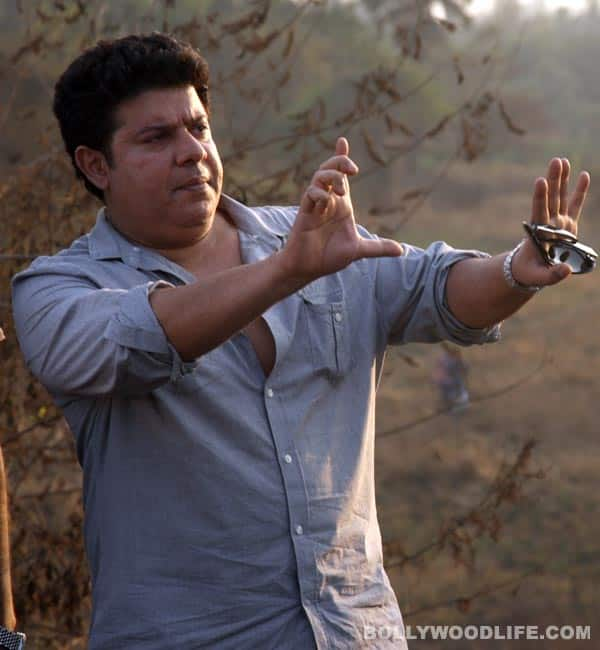 After shouting from rooftops about the greatness of his film, Sajid Khan seems to have faded into silence as Himmatwala has failed to make any noise at the box office
In the days leading up to Himmatwala's big release, Sajid Khan was seen looking dangerously confident about the fate of his movie. The filmmaker berated critics, insulted journalists and went on to make such tall and sure claims about his film, that you would think he had a Mughal-e-Azam on his hands!
It was only a month ago that Sajid was seen rebuking the media at a dance reality show event where he was one of the judges. The funnyman-turned-director got riled up when asked a few cheeky questions about whether he was promoting Himmatwala a bit before time. The filmmaker started blowing his own trumpet, and said that the movie would have the biggest opening ever and it would run full houses in theatres for days. "I can guarantee that you won't get the tickets to the film for the first three days. That's my promise to you," Sajid had said.
Clearly, looks like he spoke too much too soon, because in its first three days, Himmatwala hasn't done anything remotely remarkable at the box office. Though it was touted as one of the biggest movies of this year, was this week's solo release, opened on a Good Friday holiday weekend, had huge money pumped into its making and marketing and boasted of a stellar star cast, it has turned out to be a disaster. The box office collections of the film were decent on the first day, but panned by critics and audiences alike, the movie's collections sunk 20 percent in the following days. And obviously, the super confident Sajid Khan is nowhere to be seen!
The blame-game concerning why exactly the movie flopped has started already. The distributors place the blame on the producers UTV claiming they shouldn't have pressurised too many single screen owners from playing the movie as their viewership got scattered. While UTV on its part rubbishes their claim and says they are happy with the response to the film, and they have faith in Sajid Khan's vision for the film. Well, seems like it is upon Sajid Khan to come out and answer for the pot-shots being taken at his film. And knowing Sajid, we're sure the filmmaker will have a stinging answer right up his sleeve. But for that he has got to loose the Mr India coat and reveal himself first!