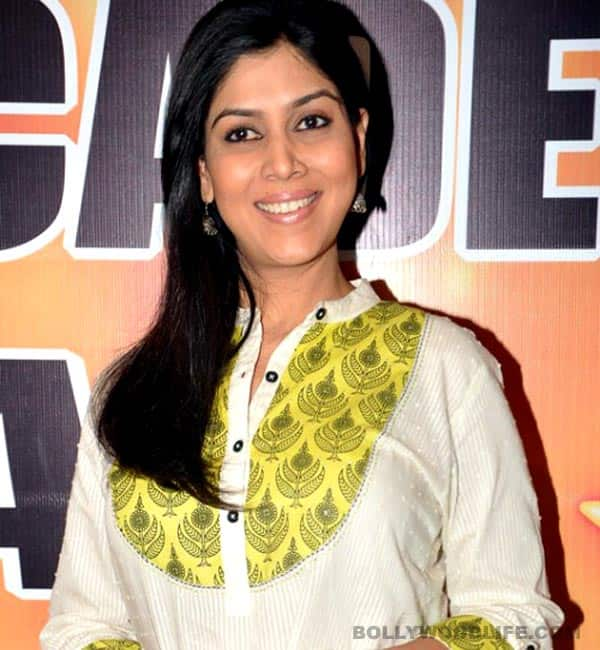 Update: Sony confirms that the actor is not leaving the show
As soon as this story first went live, we got a call from Sony informing us that Sakshi has not quit the show. "It's true there are rumours that Sakshi will be quitting, but that's 'coz she is in coma. And in most soaps when a person meets with an accident or goes in to coma, people think that the character is about to die or leave the show. However, in this case there is no such thing. Sakshi Tanwar is not quitting the show," said a spokesperson from the channel.
So it seems Sakshi will indeed be part of the serial…until she decides she wants to move on. It's great news for Sakhi's fans that she is not quitting Bade Acche Lagte Hain. We're looking forward to seeing her more on the show!
The media circuit is rife with rumours that the star actor quitting Ekta Kapoor's popular show, but we wonder why
Sakshi Tanwar became a star after her hit show Kahaani Ghar Ghar Kii which was on air for eight years. After doing cameo roles and trying her hand at production and direction, the actor made a comeback to television.
In 2011, Sakshi became the talk of the town again for starring opposite Ram Kapoor in the hatke soap, Bade Acche Lagte Hain as Priya Kapoor. The show was initially set to run for a short period, but the popularity of the Sony show gave the makers incentive to stretch the storyline. After several leaps, the show is now going to shift its attention to Priya's kids and divert from the love story of a middle-aged couple.
We recently heard rumours about Sakshi planning to quit the show and her coma sequence will be the base to this plot. Fenil Umrigar, who now plays the adult Pihu said that Priya may leave the show and the serial will now concentrate on Ram and the kids. "With Priya in coma and speculations rife that she may leave the show, it's over to Ram and his daughters. In the coming episodes he will be shown parenting his children as a friend, father and guide."
A source informed, "There are rumours that Sakshi will be quitting the show. However the producers are still in talks with the actor." So when the show is so popular and getting good ratings, why is the lead actor quitting?
Wethinks, since the story is going to concentrate on the next generation, Sakshi will not have much to do on the show. And maybe the makers were planning age Ram and Priya further by making them grandparents. Now we'd understand is Sakshi doesn't want to age that much onscreen. However it could also be that our favourite actor is asking for a raise without which she might have refused to continue on the show.