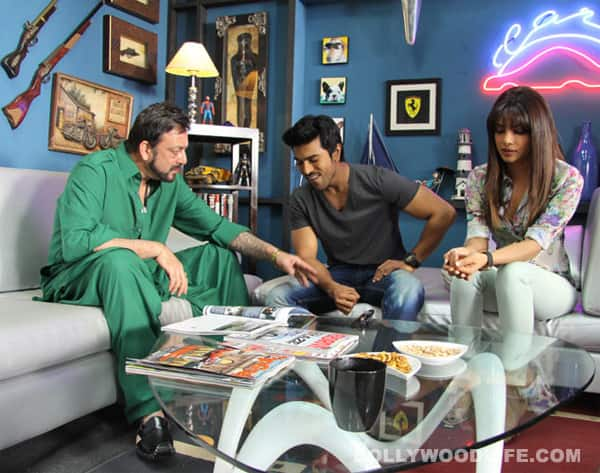 Apoorva Lakhia's remake has hit yet another roadblock, as the writer duo claim that they hold the rights to the copyright of the original
Director Apoorva Lakhia is a troubled man these days. His much anticipated remake of the 1973 Amitabh Bachchan starrer, Zanjeer has been in troubled waters ever since its inception. Now, we hear that writers Salim Khan and Javed Akhtar have filed an application in the Bombay High Court seeking a stay on the release of the remake.
For those who think the veteran writers are doing all this for money, you're wrong. The lawsuit filed through the firm Ashok Purohit doesn't mention any compensation. Instead, it says that the Zanjeer remake cannot be made without Salim-Javed's consent as they hold the copyright of their work. According to them, the producer of the 1973 film, Prakash Mehra was allowed to produce the movie based on their script only once and any reproduction of the story would need their permission.
Not to forget that High Court judge Justice RD Dhanuka had given his consent to the production as well as release of the new Zanjeer last week. But his verdict was based on the plea between the three Mehra brothers – Amit Mehra on one side and Sumeet Mehra and Puneet Mehra on the other. Salim and Javed were not party to that litigation; their advocate Ravi Kadam filed the case on April 3, which will now be heard on April 17.
Well, we hope all the legal dispute and hindrances are cleared and the Hindi and the Telugu remake of the Ram Charan Teja-Priyanka Chopra starrer hits the screens soon.