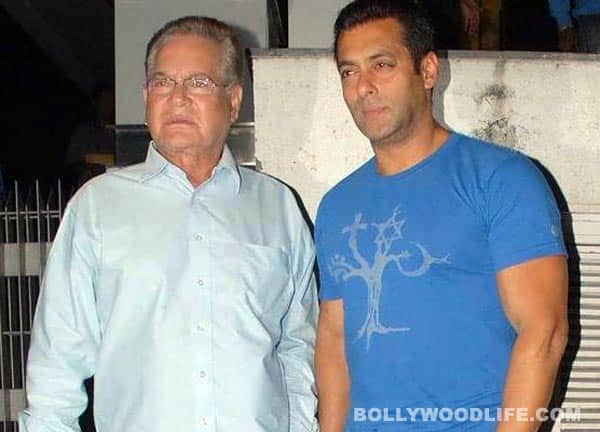 The veteran scriptwriter takes the issue of unpaid royalty to film workers association and asks them to halt the shoot of the Priyanka Chopra- Ram Charan Teja starrer with immediate effect
Salim Khan, who had until now only written to the Script Writers Association asking them to resolve the issue of unpaid royalty in the Zanjeer remake issue, has now asked for the shooting to be halted with immediate effect. His demands? Rs six crores for the rights of the original Zanjeer story that he authored along with co-writer Javed Akhtar.
Salim Khan says that he had not sold the script of the original Zanjeer to Prakash Mehra, but merely licensed the Hindi version of the movie. And now that the film is being remade in both Hindi and Telugu, with Mehra's son Amit Mehra as one of the producers, the veteran writer has asked for Rs six crores for both the Hindi and the Telugu version. The Dabangg Khan's father has approached the FWICE (Federation of Western India Cine Employees) and asked them to stop the shoot of the movie.
The FWICE however has decided to speak to Mehra before taking any action. FWICE Vice President Dinesh Chaturvedi said, "We shall speak to Mehra and try to resolve the issue. Else, we shall be compelled to stop the shoot. I am leaving for Ahmedabad and I shall speak to Mehra as soon as I return. I hope to find a solution." He said.
Well, let's see how this saga unfolds and whether Salim Khan gets what is rightfully his!