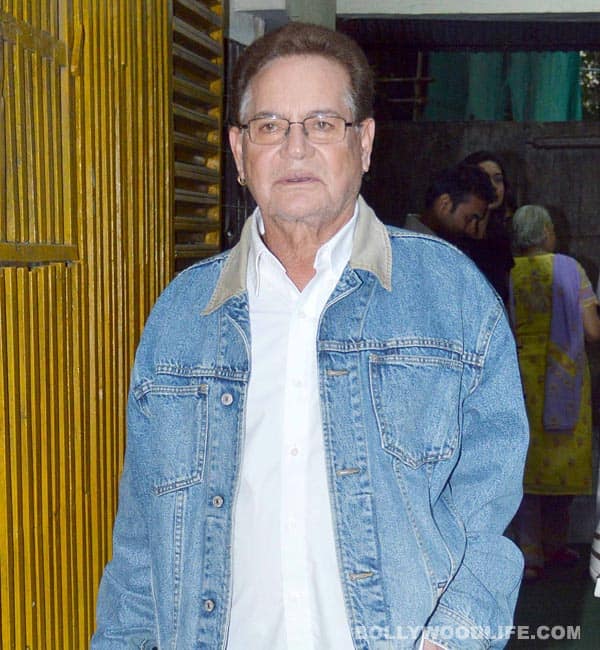 The veteran writer duo, Salim-Javed's legal fracas with the makers of Zanjeer remake– Amit Mehra and Apoorva Lakhia – isn't over yet, and now news is that a small-time financer is claiming of remaking the 1973 blockbuster in Bhojpuri!
Looks like the popular writer duo, Salim Khan and Javed Akhtar will have to prepare themselves for yet another Zanjeer legal battle – a blockbuster they penned four decades ago. Two months ago, the writers had filed an application in the Bombay High Court seeking a stay on the release of the remake starring Priyanka Chopra and Ram Charan Teja.
And if a latest tabloid story is to be believed, Anil Mishra, a former ABCL employee, has decided to remake the 1973 Amitabh Bachchan-Jaya Bhaduri starrer. Yeah, yet again! Mishra has already signed filmmaker Inder Pal Singh to direct the new version. And to announce the launch of his film, Mishra SMSed an invite to the members of the industry informing them about a party (on June 4) to convey "a humble request to Salim-Javed for granting legal permission to start making Zanjeer 2."
When the said tabloid checked the news with Salim saab, he was oblivious of it and lashed out saying, "Doesn't anybody here have any respect for writers?…How many people in this world are we supposed to counter?" On the other hand, Mishra said that he cannot afford to pay Salim-Javed Rs 6 crores as compensation, and will instead touch the writers' feet and seek their blessings. If that doesn't work out, he will go ahead and make the film in Bhojpuri! Uff! Anil is now waiting for actor Mukesh Tyagi, who he had approached to play the role of Sher Khan (essayed by Pran in the original), to fix up a meeting with Salim-Javed. Lol!
We don't know if remaking Zanjeer in Bhojpuri is a brave idea, though Bhojpuri films are extremely popular and have a huge market. And with due respect to the language, we wonder how the dialogues will sound, especially all those memorable lines between Pran and Amitabh…with 'va' and 'ba'!