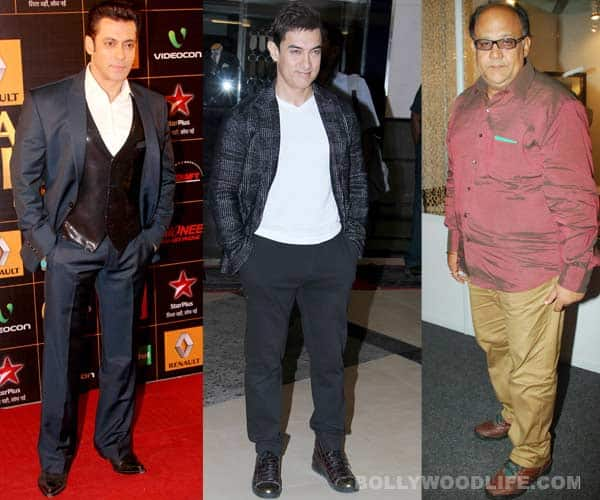 Here's our list of celebrities with major constrains to endorse a contraceptive. We tell you why these glitzy peeps should never dare to promote safe sex!
By now we are sure that you have seen the video of the most colourful chokra from B-town, Ranveer Singh, flashing his uninhibitedly organic wild side in a sparkling condom commercial ( Take a look here, in case you haven't). We must admit that Deepika's Padukone's alleged boyfriend totally rocks in the new video advertisement. Not too long ago, you must have witnessed (and enjoyed) Sunny Leone moaning to titillating effects while displaying her mandatory seductive personality to endorse a popular condom brand.
The adult film seductress employs her well-honed and refined expertise before she goes straight for the kill in the aforementioned commercial as she urges men to last really long…anywhere and everywhere. The two Bollywood hotties have it in them that somehow convinces us about their raw sexual charisma and the much needed irreverence coupled with solid boldness that stands for the condom brands they represent, individually.
But now these condom commercials have scared the hell out of us for we entertained a thought that was nothing short of a nightmare. What if selling condom becomes a trendy thing to do with our impressionable and influential Bollywoodwallas jumping on the bandwagon to look ultra-cool? So before some of these folks try to look all liberal and sexy with their lets-sell-condom-hysteria here's an ardent appeal, an urge, to those B-townies who should never try their hands at the risque endeavor. We tell you why!
Salman Khan: When you are the eternal bachelor of B-town linked with the most gorgeous beauties ever seen on celluloid, condom companies should ideally queue up outside your house to sign you on. But then again if you happen to be a self proclaimed virgin, deprived of any action, then what's the use endorsing a product you don't need at all? That must be the curious case of Sallu bhai. Got it?
Alok Nath: For the unquestionable and non-official "cultural" ambassador of B-town who swears by his sanskars and eternally promotes pure self consciousness, representing a condom brand is equivalent to committing the cardinal sin for Alok Nath. He is better off with endorsing an agarbatti brand instead, no?
Aamir Khan: Mr Perfectionist is so boring with his hyperactive grey matter and his never ending lecturebazi that he can effortlessly convert a steamy condom campaign into a yawn-inspiring bhaashan on safe sex!
Sonakshi Sinha: Slotted in the not-so-exciting housewife types category, Sonakshi Sinha's dignified screen presence makes her an ideal bahu material. She looks cultured, diminutive and very rooted, but the beauty definitely lacks the edge to pull off a naughty commercial. We are sure even Sona will agree with us on this and never dare to do unthinkable just to prove us wrong!
Karan Johar: He can play with fire in his rapid fire round, but creating sparks between the sheets is not something we see Karan Johar doing with his more friendly and chubby persona. The Koffee with Karan host is too elegant to look raw in a condom commercial. We must reserve the notorious couch and the action associated with it for somebody else, hai na?
Parineeti Chopra: Chirpy, effervescent and bilkul bindaas Pari will make us giggle hysterically if she ever steps into the zone that's not made for her at all. Period!
Abhishek Bachchan: He is the perfect husband, an ever subservient son and one of the friendliest celebs who are comfortable in their own skins. But sadly, condom campaigns demand some titillating skin show and unfortunately we are not sure who is really keen to watch Jr Bachchan's starry skin! Wink-wink!
Shraddha Kapoor: Those who have seen Ranveer Singh's condom ad will know that to indulge in real action-on the screen, not necessarily off it, that is- you need tremendous charge like the bunny who gets all worked up and jumpy in a Duracell commercial. Ms Kapoor with her soft looks and thanda body language is not yet ready for such risqué affair, we thinks!