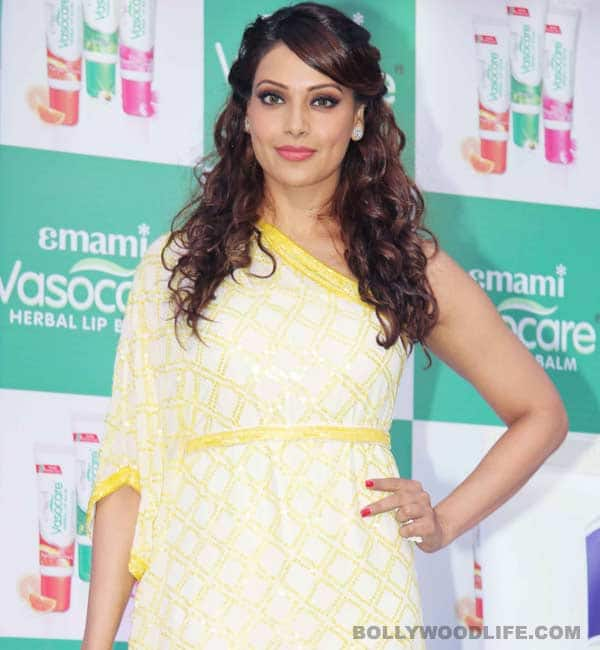 The sexy siren is all set with her third fitness DVD and here's what B-townies have to say about it
Bipasha Basu's third fitness DVD Unleash is being launched today under the BB Love Yourself Series. The first DVD was titled Fit and Fabulous, followed by Breakfree, which are still popular in the market. The Bong bombshell swears by fitness and wants everyone else to do so as well. With Unleash being launched, a promotional video has been released too. In the video, we get to see the dusky siren flaunting her fit body and boy, she looks hot. Sporting gym clothes, and flaunting her toned midriff, Bipasha makes us go green with envy. Who doesn't want a figure like that, no? Bipasha talks about Unleash, "Unleash is a very, very demanding and a very string routine. We have the cardiovascular exercises, the basic squats and basic lunges. We have plyometrics. Plyometrics is a highly specialised form of strength training." Followed by a quick glimpse at Bipasha's carved body, we then have B-town actors talking about the fitness freak. Here's what they have to say.
Hunkalicious Milind Soman says, "Bipasha Basu is one of the fittest people I know. Fit, not just physically but mentally and spiritually as well." Dabangg dude Salman Khan says, "Whatever Bips is doing, she has being it regularly and in the right form." Greek God of B-town Hrithik Roshan says, "Plyometrics is probably the only routine that incorporates explosive power and body weight." Katrina Kaif says, "Bipasha's fitness knowledge is great and it's up to date." Abhishek Bachchan says, "Trust me, if there's somebody who you want training you or inspiring you to get a good body, it's one and only, that's Bipasha."
Watch the promo video of Unleash and tell us what you have to say. We're certainly impressed by Bipasha's hot bod, what about you BollywoodLifers?