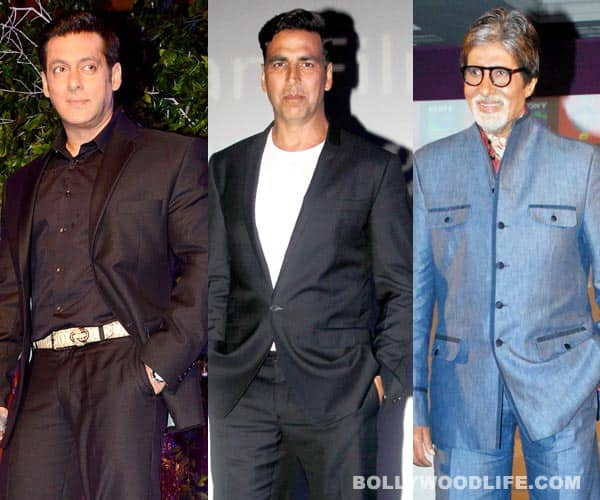 Celebs from B-town took on to social networking fans to wish their fans on the festival of Eid
It's Bakri Eid today and the entire world is celebrating it with warmth and affection. Various celebs from the tinsel town took on to social networking sites to wish their fans Eid Mubarak. Here is what they have to say:
Amitabh Bachchan: Eid Mubarrak to all … peace and prosperity ever ..
Madhuri Dixit: Eid Mubaarak!!
Salman Khan: Eid Mubarak everyone!
Akshay Kumar: Eid Mubarak to all those celebrating. Hope you are enjoying all the festivities with your family and friends
Priyanka Chopra: Eid Mubarak to everyone celebrating today..It's a time to reflect on how much life has given us..What we have and to be grateful for it all
Hrithik Roshan: Eid Mubarak beautiful people. The best thing you can do for your family today is to be Happy yourself!! Warm hugs, laughter and biryani serve with love!
Farah Khan: God has 3 answers 4 our prayers..1.YES 2.Yes,but not now n 3.there's something better planned 4 you..EID mubarak 2 all..
Daboo Ratnani: Eid Mubarak ! Love, Peace & Happiness…
Resul Pookutty: My heartfelt Eid wishes to all of you, may the remembers nice of this day bring peace and happiness!