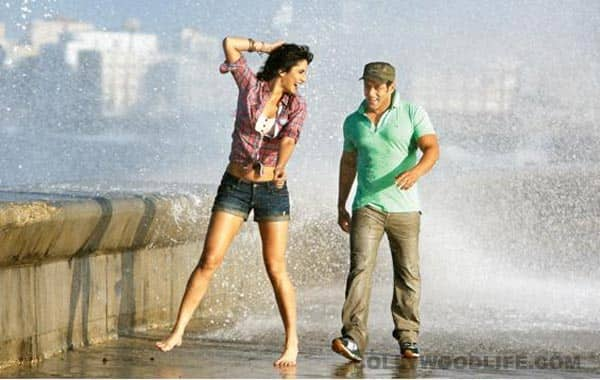 It sure looks like it in this pic taken on the sets of Ek Tha Tiger!
For all the warring exes of B-town – be it John Abraham-Bipasha Basu or Kareena Kapoor-Shahid Kapoor – ex-lovers Salman Khan and Katrina Kaif set a perfect example of how couples should behave once the relationship ends.
Just look at them, peeps! There you see a blissfully relaxed Kat splashing alongside Sallu bhai who looks on and smiles indulgently. Looks like a perfect walk to remember, no?
And what also caught our attention was that Kat does it all while wearing those cute hot-pants. It makes us question the buzz suggesting that Sallu liked his girls to be covered, 'coz that's definitely not the case here – agreed?
Also, their playful camaraderie makes us curious about the topic of discussion. Is Salman acting amused at a cheeky joke that Ms Kaif cracked at his expense? Possible, right? Hehehehe!
Anyway. It all makes us wonder that if the hot-headed Dabangg Khan can act so picture perfect around his ex, what's stopping the others from swaying the white flag?