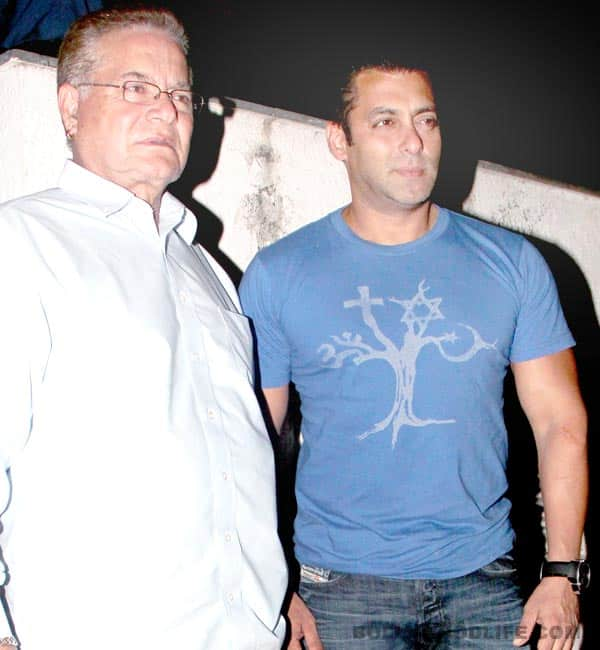 The veteran script writer takes his fight with the makers of Zanjeer to another level as he demands Rs six crores as compensation
Veteran script writer Salim Khan has always been a champion for the rights of writers who have historically been ignored in Bollywood. And although he has not written any new film of late, he has not hung his boots just yet. His latest project seems to be about reclaiming the rights to his '70s hit film Zanjeer that is being remade by Apoorva Lakhia.
Salim Khan, who had authored the script with his partner Javed Akhtar, has demanded Rs six crores as compensation from the makers of the film Reliance Entertainment and producer Amit Mehra. And although it was Amit Mehra's father Prakash Mehra who had produced the original film, Salim Khan claims that he had merely licensed the movie script to Prakash Mehra besides keeping the rights for the Southern version for himself. "We have asked for Rs three crores as royalty for the Hindi script and Rs three crores for the South remake. When the original was made, I had kept the copyright of the Southern version."
And now, as all talks seem to have failed, Salim Khan has approached the Scriptwriters Association, and his sons Salman Khan, Sohail Khan and Arbaaz Khan have joined the fight too. There have been reports that Salman has been using his muscle as a superstar to resolve the issue, since this is something that his father is really passionate about.
And with the remake starring Ram Charan Teja, Priyanka Chopra and Sanjay Dutt almost on the verge of completion, the producers are increasingly turning nervous and looking for a way out! Well, pay up wethinks, 'coz Salim Khan is known to be an honest guy. And whatever the case be, for the sake of the producers, it is never good to have an angry Salman clan on your tail!