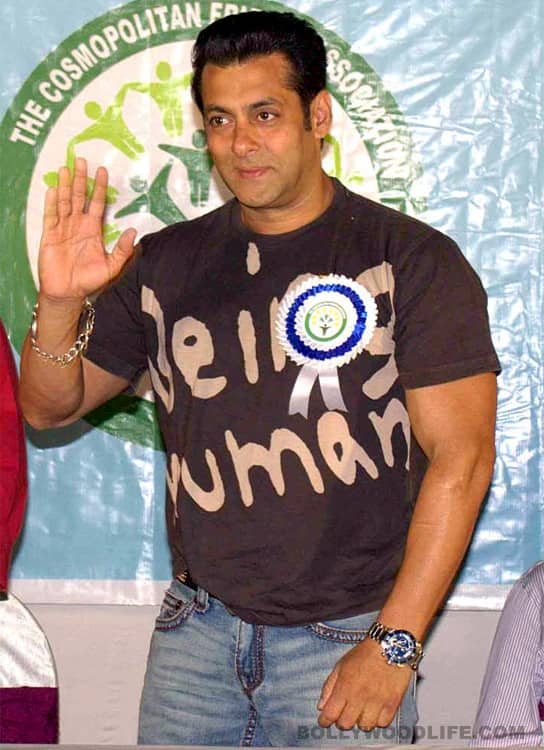 Amidst the shoot of Ek Tha Tiger Salman has apparently expressed some major concerns regarding the script of his first YRF flick
Once again the big guns at Yash Raj Films are bending back and forth to accommodate the whims and fancies of the current blockbuster badshah Salman Khan. A little birdie from the sets of Kabir Khan's Ek Tha Tiger disclosed that Salman asked the director for some more changes in the script. However, this isn't the first time the Dabangg dude asked for alterations in the script. When he first heard the narration, he told Aditya Chopra and Kabir to make a few changes which they happily obliged back then. Apparently, this time when they were shooting in Cuba the Bodyguard actor voiced his concern that the film didn't have the usual elements that are expected of a Salman-starrer and was turning out to be too slick for his fans. We wonder what could be the missing element; the incongruous dialogues, the ridiculous gags or the outlandish stunts. Guess we'll find that out only when the film releases.
Anyway, our birdie informs that Adi and Kabir have agreed to make the adjustments, but before that the YRF honcho wants to have a face-to-face meeting with the superstar and clear every 'if' and 'but' that may or may not come up. We think it's a good idea 'coz not only would it save time but money also, no?
Also read: Salman Khan wants Sanjay Dutt to host Bigg Boss 6