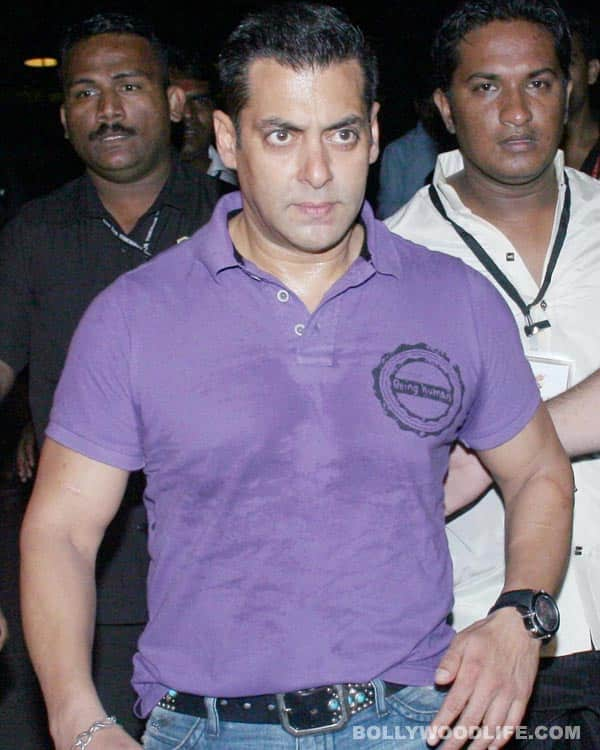 The superstar may have been responsible for Arjun's big weight loss and newly buff body, but it seems like he is no longer in the mood to help his junior just a few days before the release of the youngster's debut film, Ishaqzaade
Arjun Kapoor has been raving about how Salman Khan motivated him to lose 22 kilos and pushed him to try his hand at acting, but it looks like that's not winning him any brownie points with Sallubhai at the moment. We hear that when the Ishaqzaade actor's father Boney Kapoor requested Salman to tweet about his son and help promote him on the social networking site, the star flatly refused.
It seems that all's not well between Arjun and Sallu. Salman was quite fond of the Kapoor boy when he was dating his sister Arpita Khan, but the two broke up some time ago. Mutters over the grapevine suggest that Arjun's misdemeanors haven't gone down well with the Dabangg Khan and he is not interested in helping out the young actor any more. Boney and Salman share a good rapport, and Boney produced Sallu's hit comic caper No Entry. But Salman is not keen on returning any favours now.
Dear Arjun, you have upset Sallu even before making an entry into Bollywood! Don't you know by now that taking a panga with the Dabangg Khan is next to suicide in B-ville? Check with a certain Vivek Oberoi for more…
ALSO READ:
Katrina Kaif is always there for Arjun Kapoor
 Anil Kapoor: Arjun Kapoor looks great!