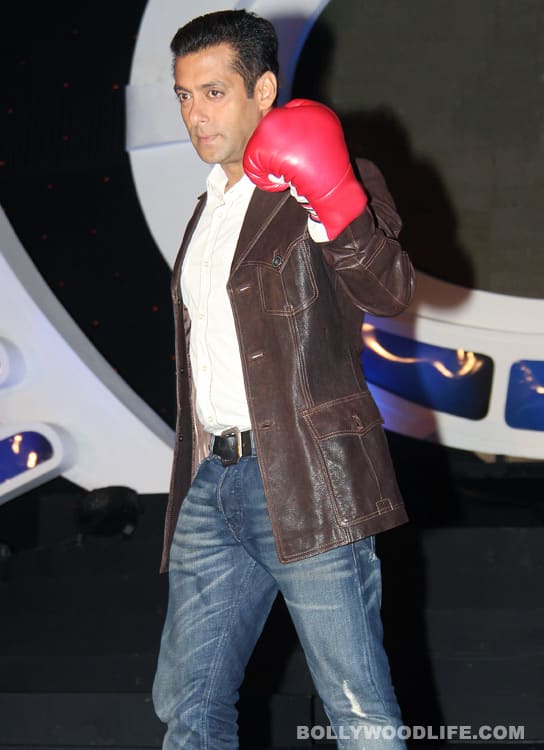 The superstar has booked the Kamalistan studios exclusively for the much-awaited sequel till the entire shoot wraps up
All those worries over Salman Khan's health that came up last week can be put to rest 'coz the superstar has begun the shoot for his home-production Dabangg 2 today. The film's first schedule kicks off at the 55-year-old Kamalistan studios in the suburbs of Mumbai. And in Salman's larger-than-life way of doing things, his brother, producer and director Arbaaz Khan has booked the humungous studio exclusively for the Robinhood-inspired entertainer till the shoot is wrapped up. According to a tabloid report, all 12 shooting units at Kamalistan have been kept aside for Dabangg 2 even though they don't require all of them. We are sure this is the first time in the history of Bollywood cinema that an entire studio is booked for just one film. But then isn't Salman known for making and breaking records (mostly at the box-office)? That's not all. In another record of sorts, the film's production department has appointed about 80 beefy men to safeguard the sets as per the report. Apparently, the sequel unfolds in an urban city, unlike the original, but important landmarks of Kanpur (the town where the original was set) have been recreated at the studio for crucial scenes.
If you remember, in an earlier interview the first-time director Arbaaz had said that Dabangg 2 would be bigger and better than the original. This is perhaps the first step in that direction. Nonetheless, let's wait and watch if they manage to create any new records at the box office when the film finally releases.
ALSO READ: Salman Khan wants more changes in Ek Tha Tiger's script