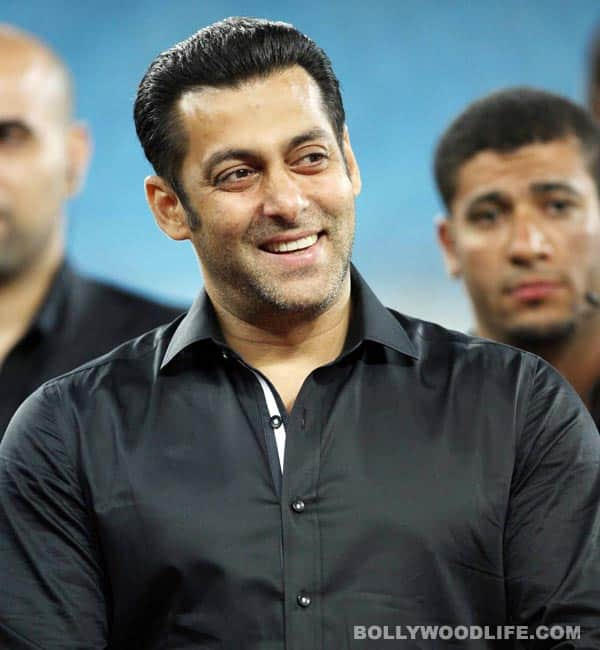 Our favourite dabangg Bodyguard turns a year older as Sallu inches closer to his half century…
Salman Khan turns 48 today. The actor has spent 25 years in the film industry and nobody knows him…yet. However, BollywoodLife tells you ten interesting facts about the eternal bachelor that you may not know…
1. As a child Salman was an excellent swimmer; he was even considered to represent India at swim meets when he was in school.
2. Salman Khan has painted the Jai Ho posters – the actor is a talented artist. Some suggest that he has taken after his mother, who is an artist too. And the dabangg Khan is also passionate about photography.
3. Salman was offered Baazigar by Abbas-Mustan, but turned down the film after the makers refused to accommodate changes suggested by his father Salim Khan. The role went to Shahrukh Khan. Sallu said in an interview in 2007, "If I had done Baazigar, then there would be no Mannat standing in Bandstand today."
4. While his contemporaries Aamir Khan and Shahrukh Khan have not shied away from kissing onscreen, Salman has refused to do so.
5. The actor is often seen at Bandra Bandstand riding his Mercedes bicycle with an entourage following him closely. Not many know that the Jai Ho star is also the proud owner of a two-wheeler collection that includes a limited edition Suzuki Intruder M1800 RZ, the Suzuki Hayabusa and a Yamaha R1.
6. Salman is also passionate about cars – though post the hit-and-run case he rarely drives. He owns a Lexus L470, Land Cruiser, an Audi R8 and a Mercedes-Benz.
7. Salman's own brand Being Human is what the actor often wears these days in films, for television appearances and at events, but the actor also has a huge collection of Ed Hardy T-shirts, loves Armani and Versace suits, and owns an enviable array of Rolex watches.
8. Salman's golden heart has won many fans as he often gives very expensive gifts. Kareena Kapoor Khan received a BMW for her Fevicol dance in Dabangg 2; apparently ex-girlfriend Katrina Kaif was gifted a 4BHK apartment in Bandra that cost a whopping Rs 10 crore; and Zayed Khan has been gifted many of Sallu's own Rolex watches.
9. Apart from the very famous Galaxy apartment that Salman Khan lives in, the actor also owns a farmhouse in Panvel and a house in Hydra Towers, Jumeriah Village, Dubai.
10. Salman is a clean freak and is fond of soaps, especially those containing fruit extracts.