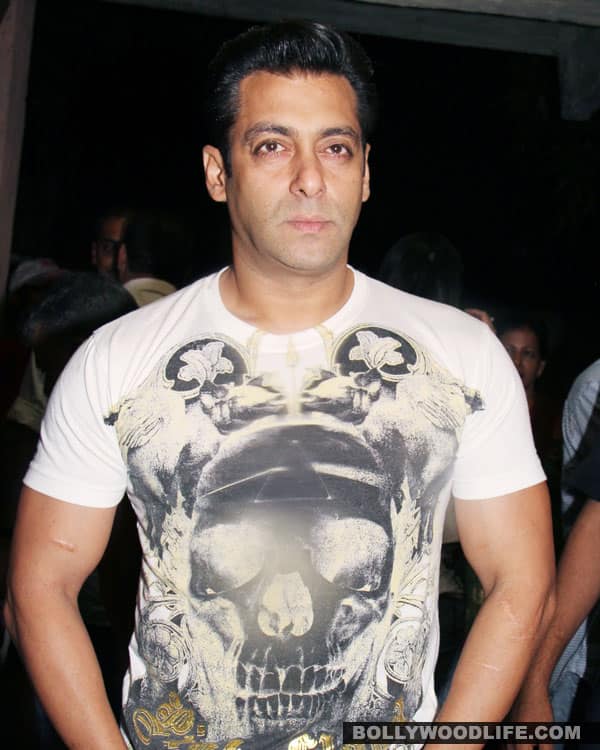 The actor has claimed in a recent interview that his dance moves in Dabangg 2 will outdo all his previous hit numbers 
Mr Khan has started to take extreme pride in the way he grooves these days. At least that's what it sounds like when we hear him raving about his own dance moves. He recently said in an interview that his dance sequence, Seeti baja ke in Dabangg 2 will be better than Character dheela, Munni badnam, Jalwa and all the other hits he's delivered till date.
Although we feel that Salman's songs solely work 'coz of his eccentric style and his popularity amongst the masses, guess Sallu bhai has started to think even he can compete with dancing stars like Hrithik Roshan and Shahid Kapoor. And just when we thought he's done with bragging and gloating, he started praising brother Arbaaz Khan and how he is on his way to becoming one of the biggest directors in B-town.
Looks like Salman has slashed the fees of his publicist, or why else would he be blowing his trumpet about his mediocre dancing skills and brother Arbaaz who's directorial abilities is no greater than a rookie's. So as Salman reprises his role of Chulbul Pandey in the new Dabangg, we request him to get down to earth, wake up and smell the coffee, vanity isn't always fair after all!