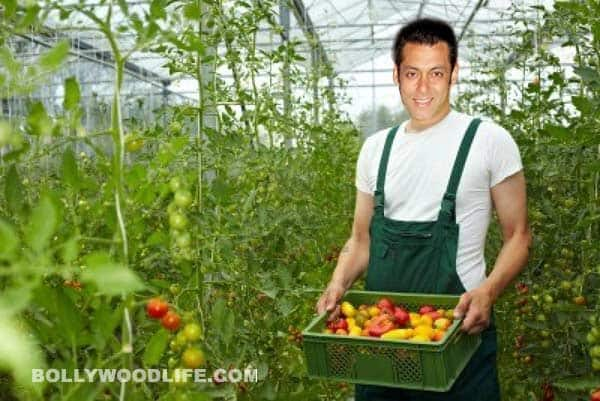 The Jai Ho actor seems to be passionate about gardening these days
There is no denying that Salman Khan is one of the biggest Bollywood superstars today. But what if we tell you that this superstar has turned a gardener? Don't adjust your eyes. You read that right! From what we hear, Salman, who was once addicted to alcohol and cigarettes, now wants to lead a healthy life. So the star has turned to gardening and has been growing vegetables at his Panvel farmhouse, we hear.
"Salman has been growing potatoes, tomatoes and pumpkins without using any kind of artificial fertilizers. He proudly feeds his guests dishes cooked with the vegetables grown in his kitchen garden," a regular at Sallu's farmhouse was quoted by a daily.
So does he plan to sell the veggies commercially? Definitely not. "Much of what he grows is consumed at his Bandra home and in the farmhouse, with the surplus going to guests and other close friends," a source said.
Salman's father and veteran writer, Salim Khan is also happy to see his son being so passionate about something. Salim says, "I have never seen Salman so passionate about anything. He's really given his heart and soul to the farm. He loves spending time there, being at one with nature. And yes, we have no plans to sell the output commercially. It's just an initiative towards a healthy life."
Well, it's indeed a very good initiative. We won't be surprised if other Bollywood peeps start doing the same.