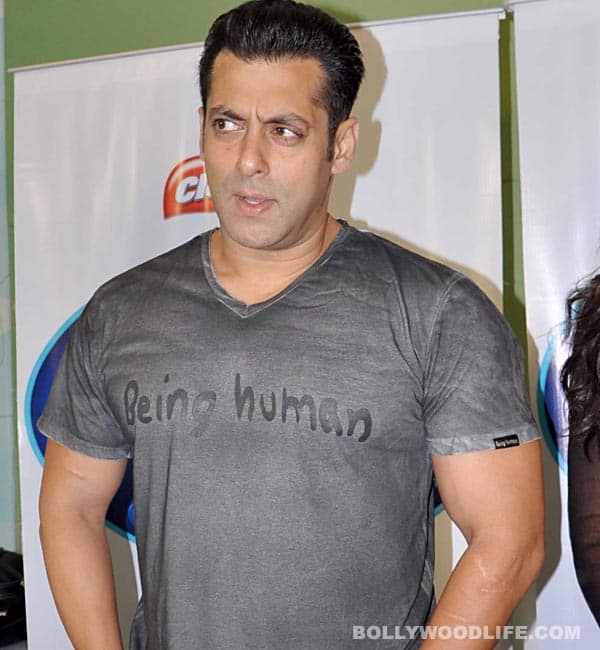 Salman Khan loves to watch movies with friends and family, but thinks that he can't watch the Anurag Kashyap's production with them because of its adult content. Is that real reason for not watching GOW?
While the whole wide world can't stop raving about Anurag Kashyap's never-seen-before bloody cinematic endeavor Gangs of Wasseypur, superstar Salman Khan is reluctant to watch the film."I do clean films, straight out. I don't need to use abusive language in my films. I just want to do my kind of cinema. I just want our filmmakers to make movies with our culture and value system. No. I watch films with friends and family. But I can't take my family to watch that film. Even though everybody is grown up and mature in my family. And we all are adults and aware, and very chilled out, but I don't I think I will want to see that film with them," said Sallu in an interview.
Though Salman has just expressed his opinion pretty honestly, many are of the opinion that the real reason behind Salman's unwillingness to watch GOW could be different. Anurag Kashyap's brother Abhinav Kashyap directed Dabangg starring Salman. But Sallu's brother Arbaaz Khan and Abhinav had a fall out due to some major differences (on the creative front or otherwise). Anurag had also got into the fight, defending his brother's decision to walk out.
And many say that this is the real reason why Salman and his family are in no mood to watch the much-talked about Anurag film. Now, what do we say? That's Sallu for you!