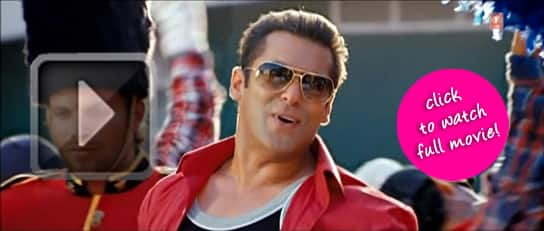 We all agree that Dhinkachika is so Salmanish. But there is a story behind this song. Did you know that the song was supposed to go as it's original version, Ringa Ringa?
The set of Ready was a dynamic place to be in with Salman Khan calling the shots every now and then, be it a prank or a song. Something similar happened with the song Dhinkachika. In case you are wondering what song we are talking about, you can watch the song in the movie Ready on YouTube Boxoffice.Well, it was. And though it was Salman who insisted on using the song Ringa Ringa from the Telugu flick, he wanted to lyrics changed according to the palate of his Bollywood fans. In fact, Salman refused to shoot for the song unless the lyrics were changed. Now that's a good move, Salman. We know that getting inspired by movies from down south has become the latest trend. But we do appreciate a tadka of our own Bollywood in these endeavours. And you must have guessed how much we enjoyed by the response this song received!
You can safely say Ready is Salman Khan personified. Click here to watch the complete movie Ready for FREE!