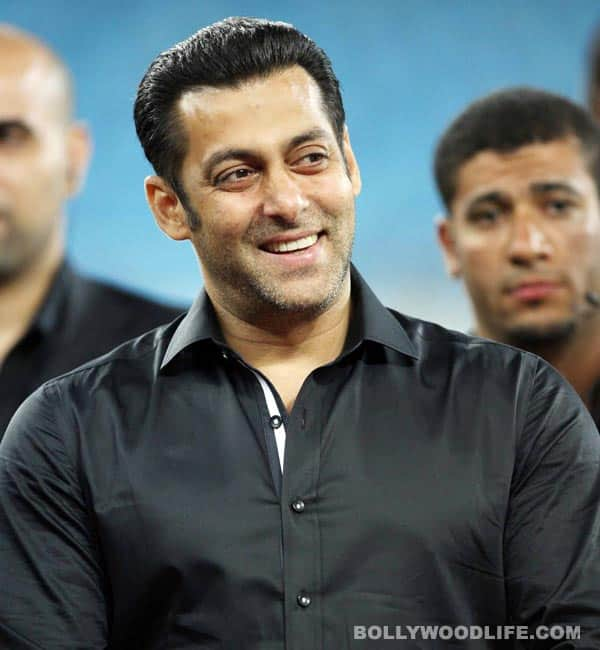 The superstar, while on his way to Dubai for a shoot, revealed that the title of his upcoming film is indeed Mental, and not Radhe
Salman Khan is probably the most casual superstar in Bollywood. And if it weren't visible from his appearances and his mannerisms, then his actions certainly make it quite clear!
Yesterday, it seems the superstar was in great mood as he was driving towards Mumbai airport and on a total tweeting binge while listening to some pumping music. Seeing that the Dabangg dude was responding to tweets, his fans asked him where he was headed to. And Salman told the junta, in all caps, that he was leaving for Dubai to shoot for his next film Mental. "NOTHING JST ON MY WAY TO THE AIRPORT GOING TO DUBAI TO SHOOT FOR MENTAL HEARING A TRACK WAKANDA IN MY CAR BY DIMITRI VEGAS AND LIKE MIKE," wrote the actor. See what we told you about being casual?
The movie – that was earlier titled Radhe – will be directed by Sohail Khan. And apparently, Karishma Kotak who was supposed to play the lead won't be doing so anymore. Daisy Shah, who was an assistant to choreographer Ganesh Acharya, will be playing the lead.
And while we wait eagerly for more news on Mental which is a remake of the South film Stalin, all you Salman fans can now catch the chatty Khan on Twitter. Who knows if it's your lucky day!