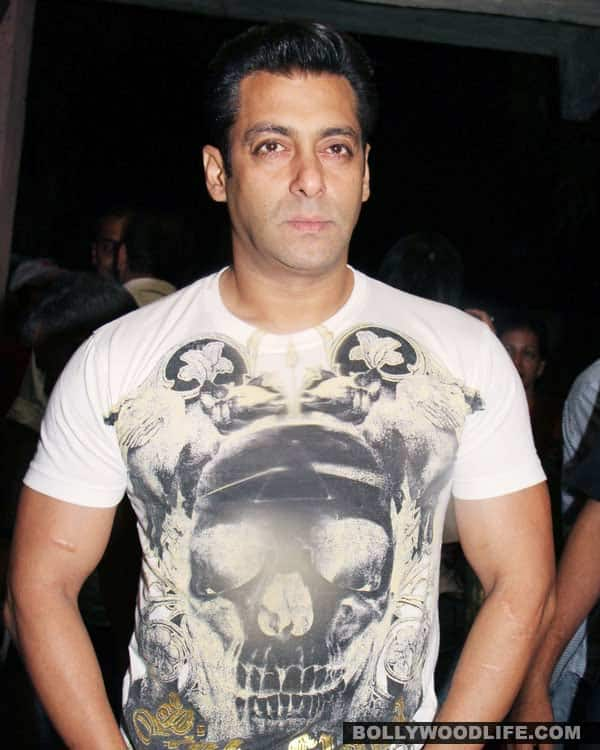 Hot goss suggests that B-town's Tiger has instructed choreographer Farah Khan to keep intimate and raunchy steps out of Bebo's item number in Dabangg 2. But why?
Yes, we were told that Kareena Kapoor is worried about how people will perceive her once she is married to Saif Ali Khan. And her worries were not unfounded. 'Coz the first person who seems to have turned over-protective about darling Bebo and her marital status is none other than Salman Khan.
But why aren't we surprised? 'Coz we know that Sallu is of those traditional kinds. But hello, if Kareena has no issues with moving her body seductively and getting intimate with her co-stars on the big screen, could Sallu actually have a say? Apparently, he does…and did. And we are told that he has firmly instructed choreographer Farah Khan to keep KK's moves as 'decent' and 'clean' as possible.
But why? Is he afraid that Saif Ali Khan might punch his face (we instantly rewind back to the brawl that took place at the Taj Mahal hotel, Mumbai. Remember?) for coochie-cooing with his biwi? Who knows? But if our intelligent birdies are to be believed, Salman considers Bebo to be his kid sister. And keeping her safe from the raunchiness of an item number is his way of guarding Kareena's self-respect, wethinks.
Even so, we would rather Salman let Kareena decide for herself. After all, wethinks that in a song named Fevicol, if the item girl doesn't 'stick' to the hero or villain or whoever, then the whole point is truly lost. Isn't it? Don't you agree with us, readers?