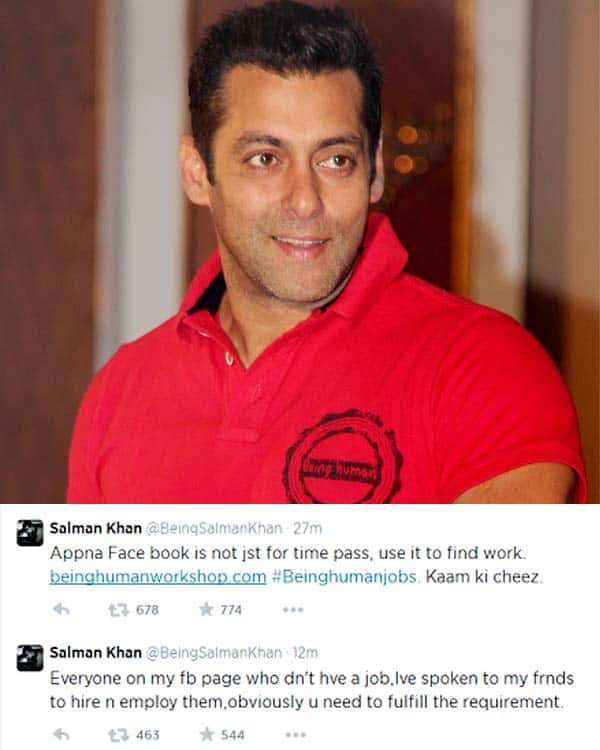 Read to know why the actors social networking site is down..
He might have had some good intention at heart, but Salman Khan had no idea the impact his tweets with have on his social media page. The actor sent out a few tweets today saying he is starting a new initiative on his Facebook page where unemployed people could go and find avenues to get a job! As soon as he made the post , in a matter of few minutes the link to his Facebook page was down.
A source reveals that his Being Human team that looks after the NGO and helping those in need had no idea the page would be flooded with such huge traffic. The source says, "Salman was very upset when the page stopped working. He asked his technical team to look into the matter and resolve it at the earliest."
Here are the Kick actor's tweets that sent social media into a tizzy!
'Appna Face book is not jst for time pass, use it to find work. beinghumanworkshop.com #Beinghumanjobs. Kaam ki cheez.'
'Everyone on my fb page who dn't hve a job,Ive spoken to my frnds to hire n employ them,obviously u need to fulfill the requirement.