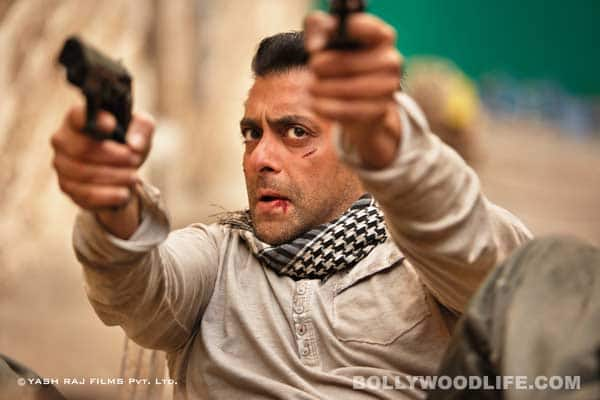 Salman Khan has witnessed the highs and lows of his Bollywood career. Many predict his Ek Tha Tiger to be a sure shot hit – fingers crossed! In the meanwhile, here's a list of some of his mindless movies, which when translated sound even worse
The Dabangg actor has gone full circle with respect to his career. We love his action and adore his romantic style, but no one's perfect and Salman is no exception. We dared to convert some titles of his disastrous films, only to see them getting lost in translation!
Maine Pyar Kyun Kiya
I Love why did … we ask ourselves that again and again!
Yeh Hai Jalwa
This is Showbiz… What is?
Hum Tumhare Hain Sanam
I'm Yours Is darling
Shaadi Karke Phas Gaya Yaar
Marriage did stuck now… Guess that's why he is still single!
Har Dil Jo Pyaar Karega
Every heart which love will do.. Do what? Hmmm!
Dulhan Hum Le Jaayenge
Bride we take go
Chand Ka Tukda
Moon's piece
Dil Tera Aashiq
Heart your lover… And how exactly do you do that?
Har Dil Jo Pyaar Karega
Every heart which love does… Again does what?
ALSO READ