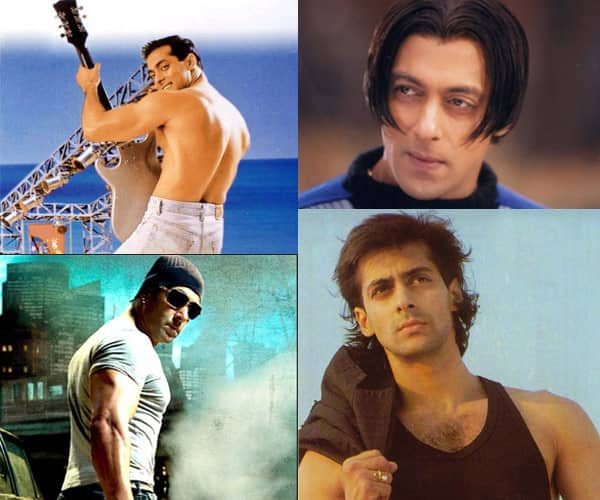 Blame it on his volatile temper, his alleged affairs or his infamous war with the mighty other Khan Shahrukh – for years now Salman has been in the news for all the wrong reasons. But suddenly everything about the box office's most successful star has changed…and how! Has life come full circle for Salman Dabangg Khan?
You don't mess with Salman Khan – that's the rule of thumb if you want to flourish (read: survive) in the big bad world of Bollywood. A certain Vivek Oberoi now swears by that mantra, even if it is a little too late for him. But get along well with bhai, win his confidence and let him take you under his gracious wing, and you could consider your life changed forever, for the better! Such is the might of the muscular macho hero who rules the box office and millions of hearts the world over with his care-a-damn, absolutely Dabangg attitude.
And that attitude has given Salman Khan a long life in B-town – this year he is celebrating 25 long years in the film industry. He started out as Prem and will soon be seen as Prem again in a new Sooraj Barjatya film. The Wanted actor has seen many ups and downs in the roller coaster ride of his career, but what has remained consistent is the mind-boggling popularity the man has earned, scandals, controversies, hits or flops notwithstanding!
The belligerent superstar has mellowed a bit these days. We don't read too many stories now about him getting into a scuffle, roughing it out with the paparazzi or threatening an inquisitive reporter. Neither have we seen him being linked with or romancing newer hotties on the block. Surprisingly, he did not even react when the media was waiting for him to 'respond' to ex-flame Katrina Kaif's photos frolicking on a beach in Spain with Ranbir Kapoor. Salman seems super-cool and chilled out these days. Nothing rattles his fiery nerve any more…or so it seems.
There is a new passion in his life, after all, and not a nubile young female one. More often than not Salman is seen promoting his charity work with full force. He is deeply involved in each assignment and every appearance he makes. He is churning out hit after hit to rule the box office as the unquestionable king. And he even gave the King Khan a warm jaadu ki jhappi at an Iftar party recently, thereby making up for much of the cold vibes the two have shared for over five years now. How has this transformation happened? From being the young boy who played the obedient Prem in Maine Pyar Kiya to the star who portrayed an obsessive lover in Tere Naam or the good hearted cop in Dabangg, Salman has undergone a huge change, both professionally as well as on the personal front. We take a look at the superstar's journey and his key films to see if life has indeed come full circle for the star.