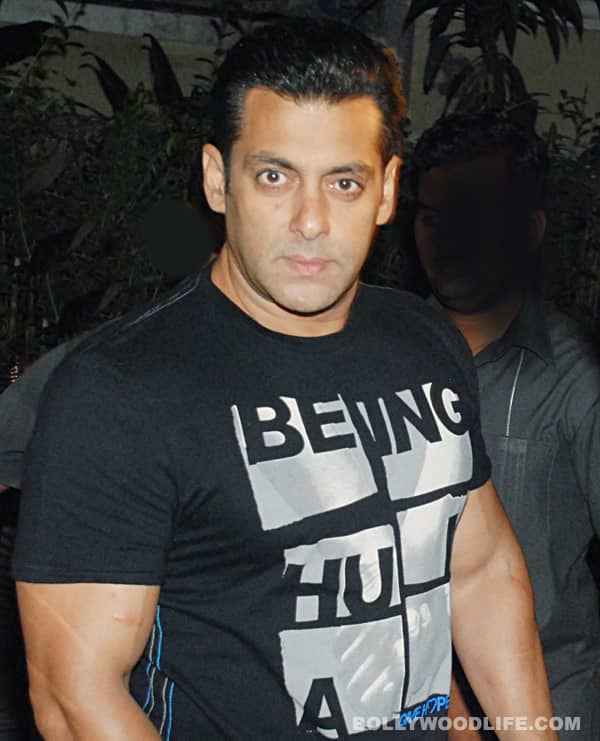 The Dabangg Khan confesses what pet names irk him…and why
We take it for granted that Shahrukh Khan is the King Of Romance and Salman Khan loves being called Sallu bhai. Sadly, neither of it is true. In a recent interview, Salman said, "All sorts of idiots call me that (bhai). Not everyone has the right to call me bhai." And that right is reserved only for his 'Khan'daan, Sallu had mentioned earlier too. Remember?
With bhai out of the list, now our mind wandered to Sallu, the next popular pet name for Salman. And we realised even this name isn't SK's hot favourite. "I hate it when some people call me Sallu," the Dabangg dude said. But added that if the tone is right (read: loving) then he might not mind. Point noted, Sallu (called lovingly, of course!)
But now with Salman's two most popular nicknames out of the list, we grope for new ones. And Jackie Shroff aka Jaggu dada led the way by calling Salman – Salley. But is it the Salley with an 'eee' or simply a loving abuse? Well, we prefer the former.
But we're not satisfied. So let's move forward and come up with better options. With Dabangg 2 gearing up for a release, our list understandably includes – Chulbul, Robinhood Pandey, Pandeyji, Prem (wasn't that his favourite onscreen name?), Mr Bodyguard, Tiger and SK.
So take your pick, BollywoodLifers! And we hope Salman wouldn't have any problem with any of these. Will you, Mr Dabangg Khan?
ALSO SEE:
FEVICOL SE song promo: Kareena Kapoor flaunts her patli kamar in Dabangg 2 item number!