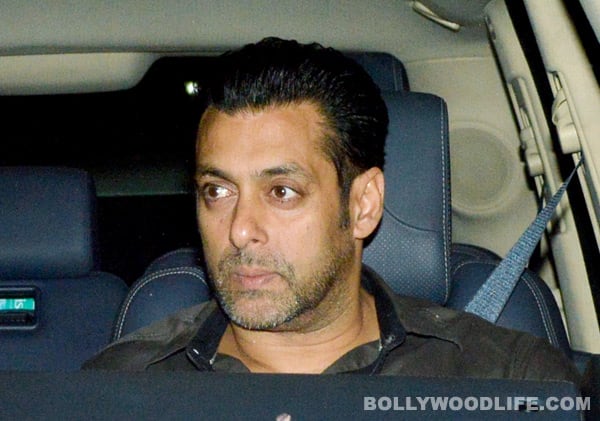 Yogen Shah
Update (July 24): The Mumbai Sessions Court has deferred today's hearing, as the Sessions Court Judge has been transferred
Actor Salman Khan was to be tried for culpable homicide today for his 2002 hit-and-run case. The latest update on Twitter is that the Mumbai Sessions Court has deferred the hearing, as – ironically – the Judge has been transferred. On July 19, the hearing was postponed and charges against the star were to be framed today.
The actor had appealed for a retrial after the Magistrate Court charged him with culpable homicide not amounting to murder. The court had rejected his plea at the last hearing on June 24. Salman's lawyers have also reportedly filed an application in court requesting self-restraint in the media.
Earlier report (dated June 24): Salman Khan's 2002 hit-and-run-case hearing is likely to be held today. The trial has been postponed several times this year because the actor failed to appear before the Sessions Court. On May 8, Judge UB Hejib fixed June 10, 2013 for the hearing and the actor was not required to be present in court. The latest update on Twitter is that the hearing has been postponed yet again, this time to June 24, due to the absence of court staff.
Salman's Land Cruiser car had killed a sleeping pavement dweller and injured four others on September 28, 2002. The actor had challenged the earlier verdict of the Bandra Magistrate Court that charged him with culpable homicide not amounting to murder (Section 304 part II of the Indian Penal Code).
Lawyer Ashok Mundargi had pleaded that the Magistrate Court's order was "erroneous, bad in law and contrary to evidence on record". He also said that the magistrate had failed to appreciate that the actor had neither the intention (to kill people) nor the knowledge that his rash and negligent driving would kill a person and cause injury to four others.
If held guilty, Salman might have to face a 10-year jail term for the offence.
Keep watching this space for more updates on the Salman case.
ALSO READ: Salman Khan threatens a fisherman and his family for blocking his sea view
With inputs from Zee News