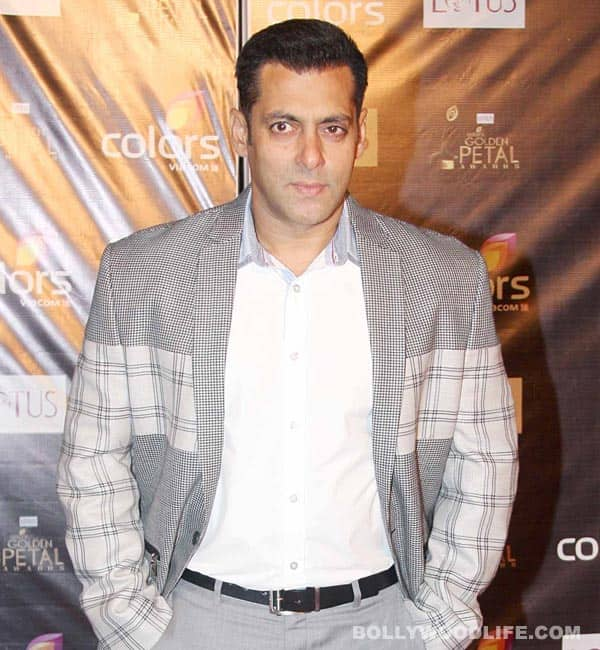 The verdict in the 11-year-old court case against Salman Khan may lead to a huge loss in the industry, but trade experts say there's nothing to panic about
The resurfacing of the hit-and-run court case against Salman Khan has forced the star to challenge the verdict in Bombay High Court. As per latest reports, if Salman is convicted, he could face a maximum jail sentence of up to 10 years. The latest ruling against the box office favourite star has the film industry and his fans alike worried. Considering the fact that Salman is set to work on at least three big films this year – Sohail Khan's tentatively titled Mental, Sajid Nadiadwala's Kick and Prabhu Deva's next – the judgement may or may not have much impact on the superstar's shooting schedule. But there's a lot at stake for filmmakers and products he is endorsing.
"I don't think the case will affect Salman's career or his movie shooting schedules in any way," says veteran film critic Amod Mehra. "Nothing will happen to Salman and his court case, trust me. One has to understand that we live in India and nothing wrong happens to a celebrity here, even though he may be on the wrong side of the law. Salman's case was with the Sessions Court, and now it's learnt that he will appeal in the Bombay High Court and after that the Supreme Court…so you know roughly how much time it's going to take. Court proceedings in India are quite lengthy and litigation takes time. Salman has done enough good work in films all these years, especially after the unfortunate incident. He's proved that he's a 'human' now."
But he adds, "Unfortunately, if things go wrong and Salman is sentenced to jail, it would be a huge loss to the film industry." Salman is expected to start shooting for brother Sohail's Mental in mid-February. And while his lawyers are working hard to free the actor from the case, Salman is focussing on the pre-production of Sohail's film and his committed endorsements. Sohail's film is targeting an Eid release. Mehra adds, "Only after completing Sohail's film, will Salman start shooting for Sajid Nadiadwala's Kick in July. Salman also has commitments for several other projects like Boney Kapoor's No Entry Mein Entry and Sooraj Barjatya and Ramesh Taurani's films."
Leading exhibitor-distributor Akshaye Rathi echoes these sentiments. "I'm not aware of the specific legal status of Salman's case but, God forbid, if Salman is convicted and sentenced to some years of imprisonment, it could mean a massive loss to the entertainment industry. Salman Khan has been right on top of the table when it comes to revenues for the industry from a star's films for a while now. With hundreds of crores riding on him, counting this year and next year, something unfortunate of this sort will make a massive dent in the industry and the ticket counters, which will be beyond repair. I truly hope that justice prevails and it gives the industry a reason to smile."
It seems that on the whole trade experts and industry people are not really too concerned about the latest developments in the case, because they believe it will take a long time before any conviction actually happens. But the question remains – will Salman Khan try to find a new escape route this time, considering that his court case is being taken more seriously with each passing day?
What do you think? Should Salman Khan be sent to jail for his offence?