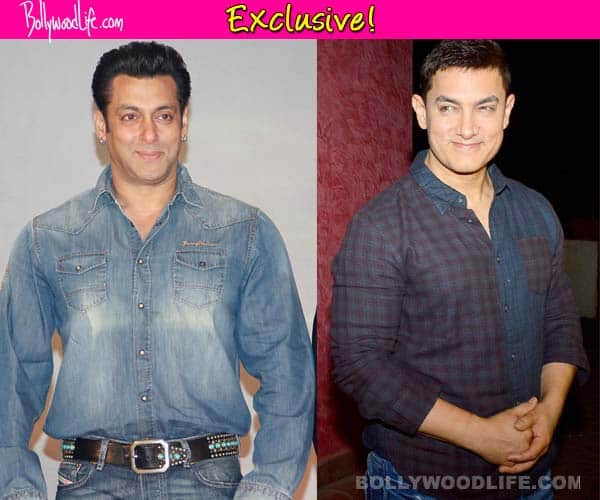 Sallu will send the Kick CD to his Andaz Apna Apna co-star
Salman Khan has managed to impress the masses yet again. This time not with his stellar acting skills, but by his hidden singing talent. As you will already know that the Dabangg Khan has gone behind the mike for his upcoming film, Kick opposite Jacqueline Fernandez. He has sung a song titled Hangover, which has become an instant hit amongst the people.
So while there are zillions of people listening to this song, Salman particularly wants one person to listen to his number. And that person is none other than his friend and Bollywood's perfectionist Aamir Khan.
We met the Jai Ho actor at a suburban studio recently to have a chit-chat with him about Kick. And it is during this conversation, Sallu said that he wants Aamir to listen to Hangover song. "I met Aamir recently and told him that I have sang the song. I really want him to listen to it. I will send him a CD soon," said the Wanted actor.
Well, we are sure, like many others, even the Perfectionist Khan will go crazy after hearing the Hangover song from Salman Khan's Kick.