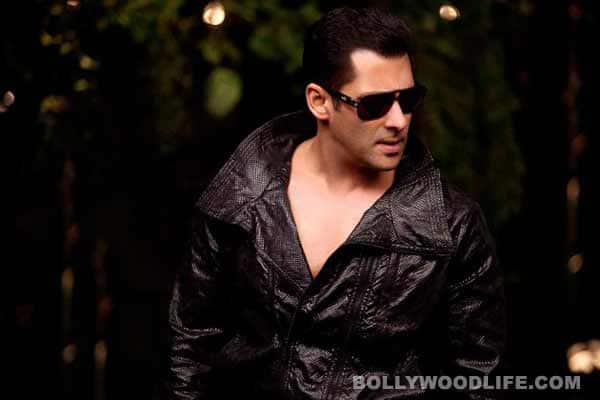 The actor's film Bodyguard will open the Indian Film Festival Berlin although his movie Ek Tha Tiger releases in India on August 15
Salman Khan will probably not be in India to see the overwhelming response predicted for his film Ek Tha Tiger that releases tomorrow (August 15 – Independence Day). The actor might be at the Indian Film Festival Berlin for the screening of opening night film Bodyguard (Salman's 2011 blockbuster). The producer of the film and Sallu's brother-in-law Atul Agnihotri is confirmed to be present at the fest.
The festival's Facebook page has posted a picture of Salman along with his siblings Arbaaz and Sohail Khan, his sister Alvira and brother-in-law Atul Agnihotri, and actor Sonakshi Sinha. The caption reads, "Salman Khan's family, brothers Arbaaz, Sohail, sister Alvira, Alvra's husband Atul Agnihotri with Sonakshi Sinha…Atul Agnihotri, also the Producer of 'BODYGUARD' will be present at the Opneing Night of the INDIAN FILM FESTIVAL, BERLIN on 15 August 2012 at 6.30 P.M."
This got us confused – will Salman be there at the fest and also promote Ek Tha Tiger? Wouldn't it have been better for him to be in India – and by Katrina Kaif's side – for ETT's release? Also, we wonder if Salman knows that the festival is holding a Shahrukh Khan retrospective. Wiser to be in India, Sallu bhai!