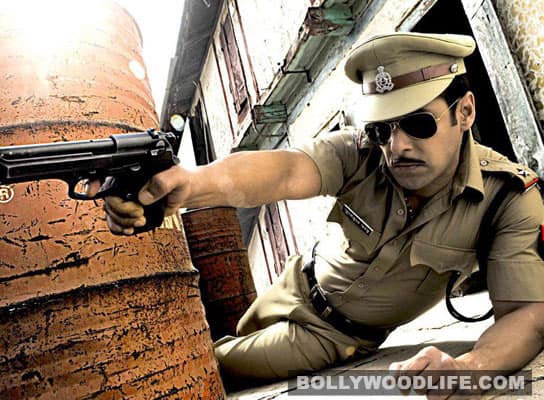 The funniest dialogues can seem strange when translated into English
When it comes to one-liners, Salman Khan has been ruling Bollywood for the past three years. Even Shahrukh Khan's "haar ke jeetne waale ko Baazigar kehte hain" (he who wins after losing is called Baazigar) has lost footing to Salman's recent ones. While his lines in Wanted and Bodyguard make you crack up, they can't beat his lines in Dabangg. They are hilariously funny in Hindi and even more giggle inducing when you translate them in English. So you may want to think twice before you explain to your firangi dost in literal terms what Salman is trying to say. Here's what you must avoid:
Chulbul Pandey to villain: Hum tumri jaan mein itna ched karenge itna ched karenge, confuse ho jaoge ki saas kaha se ley aur paadein kaha se.
(I will make so many holes in your body, so many holes that you will be confused where to breathe from and where to fa** from.)
Villain to Chulbul Pandey: 101 kamino ki bali deke hamare maa baap ne humein paida kiya hai (After sacrificing 101 bad guys to the Gods, my parents gave birth to me)

Chulbul replies: Unhi kamino ke bhagwan hain hum. Abhi badla lene aaye hain. (Of those bad guys, I am God. Now to take revenge I have come)
Chulbul to baddie: Police waale ko tokne ka anjaam pata hai kya? Ikkis saal jail aur tukkai alag se. Aur usi police waale ne agar tumhe toka, toh promotion alag se aur bahaduri ka medal bhi. (The end result of killing a cop do you know? Twenty one years in jail and a beating separately. And if the same cop kills you, then promotion separately and bravery medal too.)
ALSO READ: Rajinikanth said: The time for me to come has come, the time for you to go has come
Vidya Balan says: Once seen Kolkata then other world is useless
What would 'Mission Impossible' be in Bhojpuri?