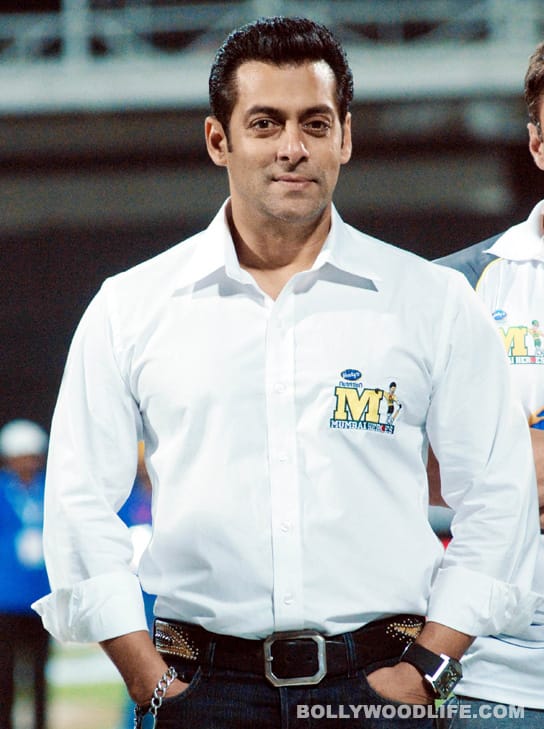 The Bodyguard star recently complained of pain in his jaws. Although it may not be something to really worry about
Just when it looked like all kinds of hurt, personal (heartbreaks), professional (flops) and health (facial nerve disorder) were finally out of Salman Khan's life, it seems to be making a comeback according to a tabloid report. The Dabangg dude during the shoot of Kabir Khan's Ek Tha Tiger in Cuba seemed to have complained of mild pain in his jaw. Now that could be a result of strenuous  schedule, but Salman continued with the shoot and didn't show any signs of discomfort while working. The members of the Khandaan are a little worried with the reappearance of the problem. The 40-plus actor had first experienced intense facial pain seven years ago, but only when it reoccurred last year and got unbearable did he decide to get it treated.
So in August 2011 the Bodyguard superstar visited a hospital in the US to treat the nerve disorder, which is clinically termed as 'Trigeminal Neuralgia'. He underwent a five-hour long surgery to remove blockages in his mouth. Last month, immediately after he wrapped up the Cuba shoot schedule of the Yash Raj Film, Salman visited the American doctors for the post surgery check-up and is said to be doing fine. In the second week of March he is expected to begin shooting for the much-awaited Dabangg sequel, which will now be produced and directed by his brother Arbaaz Khan. Whether or not Salman's schedule will go as planned after the recent development is not known. Let's hope this pain is only temporary and Sallu bhai gets back to his usual healthy self as soon as possible!
Also read: Salman Khan says, "Film stars don't qualify for 'The Greatest Indian'"