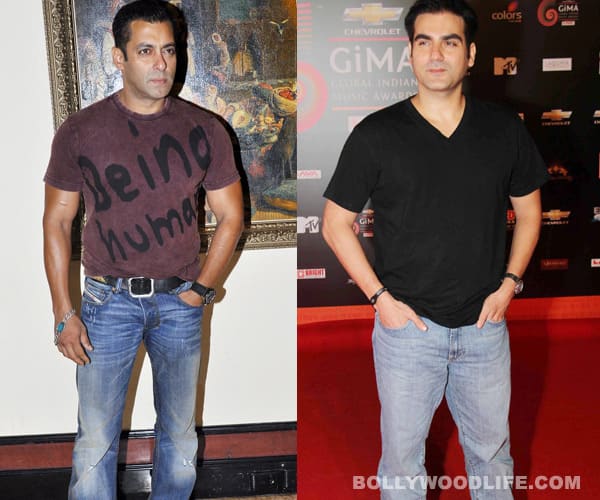 Dabangg 2 is looking very catchy and attractive, says Salman Khan of Arbaaz's direction
Malaika Arora Khan's husband and Salman Khan's brother Arbaaz Khan may not have had awards committees lining up to give him trophies for his acting, but he did walk away with almost every honour possible as producer of Dabangg in 2010. The Salman-Sonakshi Sinha-starrer did stupendous business at the box office, and won hearts of every tapori for miles in every direction, as well as many other more snooty minds. With his sagging confidence boosted and his bootylicious babe-wife Malaika by his side being supportive with her love, her savvy and her item numbers, Arbaaz decided to extend his skill set to include direction. So the director of Dabangg, Abhinav Kashyap was sent about his business elsewhere and Arbaaz took over the coveted position of director of Dabangg 2.
Naysayers went to town laughing about that one, while less nasty folk sounded very loud notes of caution. But loving big brother Salman has always stood up for Arbaaz, as he is doing this time too, now that the shoot for the sequel has begun. He told the media recently, "Arbaaz is working at blitzkrieg speed, and I am very happy looking at his hard work. He has the knack of holding the intriguing tale; he has the 'pakad' (hold) for a film like Dabangg 2. So far, whatever portion we have shot is good. It is looking very catchy and attractive; the film has shaped very well. Arbaaz has definitely done justice."
With praise like that, and family by your side, what more can you ask for, huh, Arbaaz?