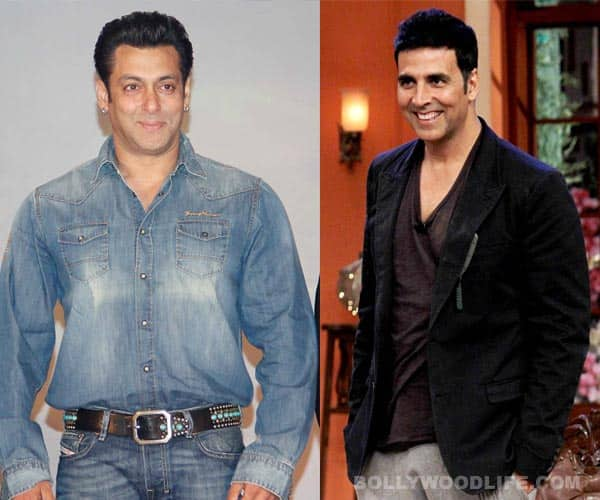 Akshay was going gaga about Salman recently
It's quite unusual to see two biggies of Bollywood singing praises about each other. So were a bit surprised when Akshay Kumar in a recent interview was going gaga about Salman Khan.
"I can tell you that he (Salman) is the right person to start a movement called Being Human. The best quality I like about him is his respect for his family, his parents and his relatives. It's a quality which is rare. The way he looks up to his father and looks after his brothers, his sisters is just amazing," the Khiladi Kumar said while talking to leading daily recently.
That's not all. Akki also admitted that Salman is the most generous actor in Bollywood. "I have heard so many stories about the kind of charity he does without even thinking. I have myself seen him giving bundles of money to people who need it. He is doing so well today and is there where he is because of his charity, mind and his goodness," added Akshay.
Now, isn't that sweet?